About
At DMD Storage Group, we have a wide range of products and services available to help you find the right storage solution for your business. We are committed to being your number one choice and a company you can place your full trust in. Our staff have a diverse mix of local and international knowledge, and are passionate about their role in helping you solve your storage issues. Because of this, your project is managed entirely in-house, from engineering, to fabrication and installation. Our wide range of products include: Racking Systems, Shelving Systems, Benches & Cabinets, Plastic Storage, Rack & Safety Accessories, Platform Systems and much more! We also offer a range of services including design consultancy, installation services, business relocation, and rack safety audits. At DMD, our storage solutions are tailor made for your business and will help you better optimise space, increase efficiency & workflow, and improve your stock management.
Services
Buildings-Relocatable & Transportable-Domestic
Racks & Stands
Shelving & Storage Systems
Current Offers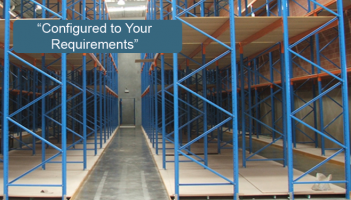 Shelving & Storage Systems
Racking and Pallet Services
We offer the most competitive price for Racking and Pallet solutions in Perth, WA>
FAQ
Why should a customer hire your business over other service professionals?
For over 29 Years, DMD Storage Group is one of Perth's most trusted for Professional Pallet Racking, Shelving and Business Relocation Services.
Which geographical areas does your business service?
Whole Perth, WA
How do you protect patient information privacy?
We love our Customers and assures everyone that Business information will also be used for legal matters only. Please check our website Privacy Policy.
How do you reward loyal shoppers or guests ?
We give out huge discounts to our Repeat Customers. Contact us now to learn more!
What types of payment methods do you accept?
We accept all kinds of payment methods
Customer reviews
Add a review