About
DreamDay Invitations is Australia's leading wedding invitations online boutique. We offer an expansive range of boutique-quality, affordable wedding stationery available at your fingertips 24/7. We're known in the industry for our seamless and hassle-free online ordering process, 100% money back guarantee, fast production turarounds, and one-on-one interaction from our helpful and dedicated team of graphic designers. Let us help you take the stress out of planning invitations and accessories.
Services
Stationery-Wholesalers & Manufacturers
Wedding Stationery
Current Offers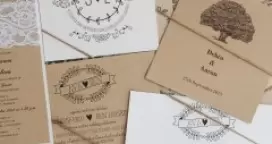 Stationery-Wholesalers & Manufacturers
Wedding Invitations
At DreamDay, we are design driven constantly creating fresh new designs and colours to meet the unique needs of each bride. We produce outstanding, unique, personalised wedding stationery one bride at a time.
Customer reviews
Add a review