About
eCorner opened its doors for the first time in January 2004 and has more than 10 Years of eCommerce experience. We specialise in providing online shop solutions for our customers and partners in Australia and New Zealand and many other countries. Our approach is simple - we want our customers to be successful and safe online.

Like our company tag, our mission is to provide secure ecommerce solutions. So it is not just about creating a website or an online store but about finding the best solution for the customers requirements for our local market and for Australian companies who want to sell internationally.

eCorner online stores will be hosted right here in Australia and are safe and secure, but our platform is designed to let you sell to any country or from any country without an issue. Our systems are regularly upgraded in features and functions to keep you ahead of your competition.
Services
Current Offers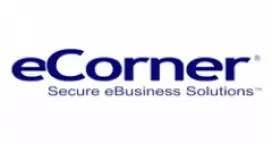 eCorner Stores Plus Cloud Hosted Online Stores
The eCorner Stores Plus is our mid-sized offering for SMEs. This packages gives you all of the advanced features needed to sell online, the ability to display up to 10,000 products and the flexibility to integrate with a range of leading payment gateways and sell your products on eBay. You can setup galleries, forums and blog, or you can add content from social networks like Twitter or YouTube
eCorner Stores
eCornerStores are a complete website and ecommerce solution in one that allows any business to sell online B2B or B2C.

There are solutions that support all sizes of business from small businesses to large enterprises.
View more
FAQ
Why should a customer hire your business over other service professionals?
eCorner started small in 2004 but now is known throughout the Australian marketplace as a key provider of online shop solutions. We help organisations of all shapes and sizes to realize their eCommerce potential. We're the master distributor for ePages™ software – a proven eCommerce technology with over 150,000 (updated January 2017) customer sites worldwide. Locally, we built over 2,600 online stores of all shapes and sizes. ePages has an extensive feature-set and is equally suited to small, home based business through to large multi-nationals. Leading organisations like iiNet and WestNet have taken the ePages product to their customer base.
What makes your pricing competitive?
Core benefits dealing with eCorner 1. We charge in Australian dollars (inc GST) 2. We don't charge fees based on your sales volume 3. Packages are fixed prices and can be paid monthly or annually (with a discount) 4. Support is based in Australia 5. All hosting and data is based in Australia 6. Most core functionality is built-in to our solution, and add-ons or extensions are not required.
Which geographical areas does your business service?
eCorner primarily support Australia and New Zealand but have customers in Asia and the Americas.
What experience, certificates, and licenses does your business have to qualify for the job?
eCorner is a professional technology company and is a Professional Partner of the Australian Computer Society. All technical staff are professional members of the Australian Computer Society and have multiple tertiary degrees in their relevant disciplines. eCorner is Government Information Technology Contract compliant and certified for both Queensland and NSW government information contracts. eCorner is Payment Card Industry Data Security Standards V3.2 compliant and certified by Hivint a Qualified Security Auditor.
How is your business insured and what guarantees do you provide your customers?
eCorner is fully insured for product and services liability.
How do you normally charge for your services?
eCorner charge monthly for all hosted services and ecommerce packages. We bill in Australian Dollars inclusive of GST where applicable. Our service projects are based on a fixed quote with staged payments through out the project and a final completion payment. Projects are also covered with a 90 day warranty.