Latest Updates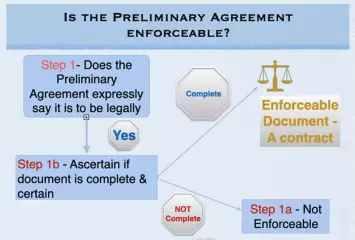 ?>
Preliminary Agreements? What are they? Want to know more?
Find out all about Heads of Agreement, Letters of Intent, MOU's, Terms Sheets and more.
About
Etienne Lawyers provides you with a single lead contact: Your personal legal butler who will ensure that you receive the service you want, when you want it and the way you want it. The firm helps people start, run, grow, and sell their business. A single lead contact and the ability to provide all your commercial and business needs, ensures we develop a deep understanding about you; allowing us to guide you holistically throught the minefield of running and growing a business. We have a long record of providing business law to large, medium and small businesses. Covering the full range a clients commercial law needs, Etienne Lawyers stands out through their practical approach in giving useful, practical and common sense legal advice. Fast, reliable, accurate and professional. Whether the situation calls for the firmness of an iron fist or the touch of a velvet glove, our lawyers work to secure your needs. We genuinely make your business more successful and your buisness life easier.
Services