About
George Mavros, ETSI CONSULTING is a multi disciplinary business coaching and advisory practice, assisting people to realise their true potential in their business endeavours. ETSI focuses on Sales - Marketing - Business Development - Personal Development - intellectual Property and Product procurement. We deliver our results through Consulting and Advisory services but also through tailored courses for you or your company needs. George Mavros the Managing Director is also the Author of Never Fear A Salesman Again that teaches people how to negotiate with salesmen to avoid getting a bad deal or ripped off. Another of his books is Hey! Look what I made - What do I do now that it is aimed at helping you commercialise your ideas and inventions. I have worked with over 400 companies. Some of my more notable successes are the the successful launch of WD40, Armor All and Barilla Pastas & Spaghetti to the Grocery industry. I have LITERALLY sold from the peanut to the Elephant.
Services
Business Consulting
Salespeople
What we offer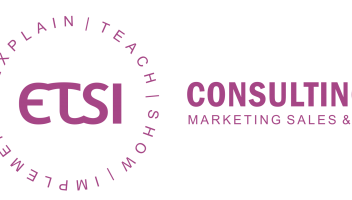 Business Consulting
My advice and consulting comes from over 40 years hands on experience from someone that has actually been there and done that. Delivered in Layman's terms, plain english. I have a Grad Dip in BA from University but more importantly to you, an MBA from the School of Real Life
FAQ
Why should a customer hire your business over other service professionals?
My answers and advice are not from texts books, they are not one size fits all. They are from Real Life Experience and they are delivered in a down to earth plain english style, tailored to your specific need and profile..
How do you normally charge for your services?
Usually as a project or assignment based weekly or monthly fee. But can also be per course or on an hourly basis depending on the requirements of my clients.
Which geographical areas does your business service?
A lot of my Patent Consulting and advisory work can be done via phone and internet so that can be on an international basis. I have looked after clients in USA, UK and other European countries as well as Australia wide. I prefer my coaching and advisory roles to be on a more personal basis and whilst i will do some work with you via Zoom etc i prefer face to face. In this area of the business my clients tend to Qld, NSW and Vic.
What experience, certificates, and licenses does your business have to qualify for the job?
Over 40 years professional experience of actual hands on, real life learning. I say I have a Grad Dip in BA from University but the real value to you is my MBA from the School of Real Life. Ask me about my experience and claims to fame - i am happy to tell you.
Are there specific areas of your trade or industry that your business specialises in?
Business coaching and advisory services Personal development and Soft Skills training Sales Marketing and Business development Intellectual property consulting - Trade Marks - patents etc Product procurement training Courses
What makes your pricing competitive?
If you think i am expensive as a professional - wait to you see what dealing with an inexperienced amateur could cost you.
Is an appointment necessary?
yes I only work through appointments
Customer reviews
Add a review