About
EZFinance are a National Company with Finance Advisors around Australia. We can help people with any type of finance, no matter where you live or what you do for a living, because our experience and platforms are quite extensive. As Finance Advisors, we know a lot about what each bank has to offer, which bank or lender may be more likely to approve your loan and explain to you in easy to understand terms, how the finance industry works and how you can access the money you need.
With innovative software, access to over 120 banks and Lenders and a team of professional staff, getting finance has just gotten a whole lot easier! EZFinance is not owned by a bank or influenced by any financier or related party; we have our own credit licence which really gives us the autonomy to discuss anything finance with no influence form any third parties, affording consumers complete unbiased advice.
Services
Finance-Commercial Bills
Finance-Confirming
Finance-Equity
Finance-Factoring
Finance-Industrial
Finance-Mortgage Loans
Finance-Motor Vehicle
Financiers
Mortgage Brokers
Current Offers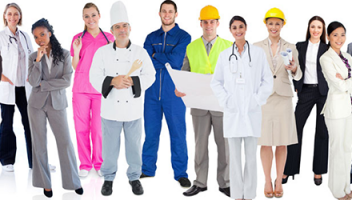 Business Finance and Loans
Business Finance
Getting finance for your business can be quite difficult, so why not discuss all your finance needs with our professional Advisors. EZFinance helps businesses all around Australia with access to over 120 different banks and Lenders, hugely increasing your chances of securing the finance you need!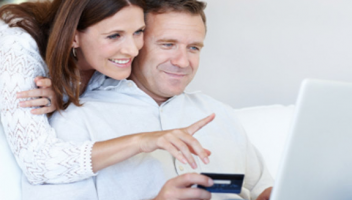 Home Loans
New credit laws are coming in and all banks and Lenders are scrambling to tighten lending policy and minimize risk. This means that it has become harder and more complex to get a home loan. EZFinance takes an innovative and fresh approach to helping consumers to get the home finance they need.
View more
FAQ
Why should a customer hire your business over other service professionals?
EZFinance is a unique Finance company established by industry experts in 2009 with over 100 years of collective finance experience in our management team. We have been set up independently of banks and other industry influencers to bring integrity and honest choice to consumers with access and links to over 120 different banks and Lenders. We have staff in QLD , SA. NSW & Vic. with the ability to help people anywhere in Australia through our leading software and technology. We are also Finance specific, which means we concentrate and advise on all types of finance (Business Loans, Home Loans, Commercial Loans, cashflow finance, Personal Loans, Development Loans,private funding - any type of finance!) Having our own Credit Licence also allows our advisers to access money that most other advisers and brokers just can't access. All these consumer benefits really sets EZFinance apart from our competitors and allows for true finance solutions for every day Australians and Aussie Businesses. If you are looking for a great deal on finance OR finding it difficult to get finance, EZFinance are the specialists that can help.
Which geographical areas does your business service?
EZFinance has staff in Melbourne, Adelaide,Sydney,Gold Coast & Brisbane. With our technology and National Credit Licence, we are able to help people all around Australia to get the finance they need, no matter where they are located.
What experience, certificates, and licenses does your business have to qualify for the job?
EZFinance Advisers are fully qualified industry experts with many years experience in all types of finance for all types of people. All our advisers and brokers have a variety of certificates and diplomas, to exceed the standard qualifications of the finance industry. More importantly, we have years of "hands-on" experience in the industry which hugely benefits our customers and clients.Our technology is good, but our finance experience is key to finding successful solutions for all our clients/customers. Having access to over 120 different banks and Lenders also makes us unique, as most of our competitors have less that 40 banks or lenders which can really limit the advice and solutions offered. Many of our advisers are also experts when it comes to self employed applicants, with Low-Docs & No-Doc loans available. Our Finance advice is FREE, so give us a go.
How do you normally charge for your services?
All our advisers are directly accredited by the banks and lenders they use, which means, they can recommend that bank (or lender) products,- just like they were working for the bank directly. As such, these banks and lenders pay our advisers should we recommend a successful loan application to them, by way of a commission. These days, the commissions paid are fairly uniform across the board ( eg: the banks pay pretty much the same as each other) which does not influence which bank or lender our advisers recommend. As such, on most occasions, our advisers will not charge a fee which makes our service free to the consumer. If there is a circumstance where a fee might be charged, that is discussed and disclosed during the application process so that everything is transparent and accepted. (example: We also advise consumers on hardship cases and deal with the banks on the consumers behalf or an application may be very complex with companies and trusts which involves a lot more work - these instances may give rise to a fee)
How do you reward loyal patrons or guests ?
Our EZ Rewards platform is a fresh, "Hi-Tech" extension of the EZ Finance Group. We have created a convenient customer experience, like nothing you have seen before. On its own, the Rewards platform is unique and innovative; however, once it is used in conjunction with other parts of our business, the "WOW" factor becomes apparent.As a reputable finance and advisory company, EZ Finance is on the fore-front of innovative ways in which to help our customers and the wider community to save money and reduce debt as quickly as possible.As our business grows around Australia, we acknowledge that our staff and customers are of paramount importance to us and we had to come up with something different; something that no other finance company or bank has done –Offer to our customers (and the wider community) an online platform with an ability to save money on every purchase.A percentage of the dollar amount of every purchase is passed onto selected charities. The Rewards platform can help to pay off debts faster and Assists EZ Finance to diversify from finance to go beyond expectations in helping people on many other levels. EZ Rewards is a significant platform and investment by EZ Finance to show by example, exactly how an innovative finance company can benefit the lives of so many people around Australia by assisting them to save money while helping charity on the back of good finance advice. https://www.rewards.ezfinance.com.au/
Customer reviews
Add a review