Latest Updates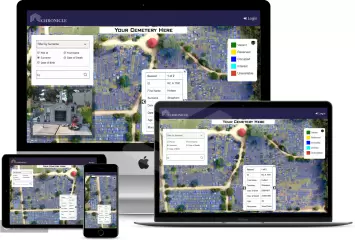 ?>
8 Reasons You Should Stop Using Excel for Cemetery Management
While Excel is a Great Tool, It Shouldn't Be Used For Cemetery Management. Let's Discuss Why You May Wish to Switch From Excel to De...
About
Simple, affordable and modern web-based cemetery Management Platform, Chronicle combines a cemetery's database records with an accurate spatial map.

Designed for administrators of small and medium-sized cemeteries who are dedicated to providing their community with the best service available, Chronicle offers a simple, affordable solution for complex cemetery database problems.

Whether it's to research the location of a loved one, discover local interesting historic people, reserve a plot for future use or to ease the process of organizing a burial, Chronicle makes the process easier.
Services
Business Records Management &/or Storage
Cemeteries
Geotechnical Engineers & Or Consultants