About
100% Australian owned telemarketing and customer service call centre.
Our Aussie sales team generates millions of dollars of new sales opportunities for our clients every year.
Do you lead a sales team?
We deliver hot prospects to your sales team, saving them time, money and stress.
Do you manage a marketing team?
We deliver the right message to the right people at the right time.
Our clients choose as as because we are telemarketing experts. They stick with us because we deliver results.
Current Offers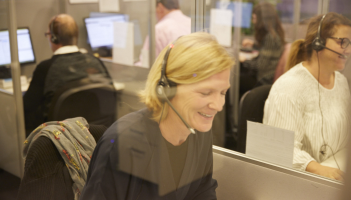 Call Centre Services
Australia's Leading Call Centre

Forrest Marketing Group provides inbound and outbound call centre services to businesses across Australia and the world. Our services include telemarketing, lead generation, appointment setting and customer service.
Customer reviews
Add a review
Popular Q&A
Have you thought of partnering with a lead generation expert. We have worked with a number of companies in the software area helping them book face to face or telephone appointments with prospects. Perhaps something to consider?