About
At Four Drunk Parrots, we can't fly, but we always aim high. We help brands connect in a meaningful way with their audience, establish relationships and advocate for real-world connection. As specialists in Inbound Marketing, we believe in creating content that resonates at a real, human level and providing genuine value. We often operate as Chief Marketing Officer for our clients, small and medium-sized businesses, particularly when they don't have an in-house marketing team. If you're looking for a list of services, we can offer: Marketing Strategy; Social Media Marketing; Content Creation; Email Marketing; SEO Services; Google Adwords; Website design and build... anything that your business requires from a marketing perspective. But, to be honest, we prefer to have a conversation, listen to your vision, and help you build something beautiful.
Services
Editing and Publishing
Proofreading
Social & Cultural Research
Current Offers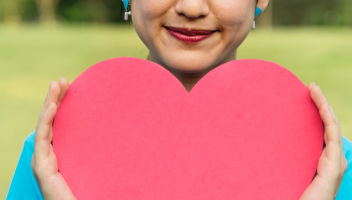 Social & Cultural Research
Not for Profit Marketing
Non profit marketing is a passion of ours and we could talk about it all day but we won't keep you. If you would like to find out how 4DP could specifically help your not for profit, contact us today to chat!
Veterinary Marketing
At 4DP, we're specialised in the marketing of vet practices and hospitals. Yes, it's specific, but we just love working with vets. As a full-service marketing agency, we can assist you with exactly those things you don't have the time for, and it's up to you to decide what that is. Whether you need
View more
FAQ
Why should a customer hire your business over other service professionals?
Here at 4DP, we try to look at marketing in a different way. Instead of your regular multi-channel marketing, where your product or service gets marketed through every channel separately, we look at the total package. We market you as a whole, no matter if you're a company with a million dollar turn
Which geographical areas does your business service?
We are working with companies in Australia and New Zealand. The majority of our meetings happen online via zoom.
What experience, certificates, and licenses does your business have to qualify for the job?
We are Hubspot, Infusionsoft and Active Campaign certified. We also hold certificates in Google Adwords, Google Analytics and are familiar in the set-up as well as operation of all Google Apps for Business.
Are there specific areas of your trade or industry that your business specialises in?
- Inbound Marketing - Content Marketing - Marketing Strategy - Social Media Marketing, including Facebook Ads - Google Ads - SEO - PR
How do you normally charge for your services?
We charge by the hour. per project or per campaign - depending on the scope of work. Our pricing and billing is transparent and resonable. We are located in a small country town and don't need to compete with metropolitan prices.
What makes your pricing competitive?
We are located in a rural country town and don't have the overheads a fancy-pants agency in Surry Hill would have :)
Does your business have an app to download?
No
What are your customers` most frequently asked questions?
What is inbound marketing? How can i grow my audience on social media? How can i get more leads ? How does email marketing work? How much do i need to spend for a multi channel content creation? How can i find out about my customer avatar? What are the best tools for digital marketing? What do i need to do, to find out more about my costumer journey? Do I need to boost my ads? Can you design my Website? How long does it take to create a new brand? What are the most important marketing moves to do when starting my own business?
What is the profile of your ideal customer? e.g. industry, size of business, revenue, number of employees and so on.
1. Full Service Accounting Firms: Full service accounting firms are large enough and are allowed enough resources to cover every single type of accounting out there. The firms that are able to call themselves full service will usually be huge international firms with hundreds of thousands of employees. A great example of full service accounting firms are the big 4 accounting firms. 2. Tax Firms: These firms specialize in tax, both on a corporate and individual level. These are some of the more commonly known firms. For example, H&R Block is a tax based firm. You can find other tax firms with specific niches and specialties as well. From high income tax preparing firms to real estate tax firms, whatever you are looking for, there is a specific accounting firm for it. 3. Audit Firms: These firms perform audits of companies, organizations, small business's, government entities and individuals as well. These firms will always have business as annual audits are required for businesses in most places and these firms are always contracted to perform those audits. Just like the other types of accounting firms, audit firms can be broken down further in specialty firms. Each specialty firm dealing with only a specific type of business or type of audit. Small niche based firms like this are a great way to get the most highly trained accountants for a specific job. 4. Risk Firms: Risk or internal regulating firms are designed for one specific task. These firms monitor and audit their own company or business to ensure a systematic set of checks and balances to ensure that all money is accounted for always. The purpose of these firms is primarily for risk management. Companies do not want to find out that their books were mistaken or inaccurate. 5. Outsourced Accounting Firms: These are firms that are brought in by a company to be that companies accounting branch. The role of the firm can vary depending on what the company or business needs at that time. However, services can include everything from a full service firm to a small specialty audit. 6. Bookkeeping Firms: These firms are used for small businesses. If a small business is unable to afford professional CPA firms, like a larger company. They are left with no choice but to use bookkeepers to maintain their business' finances. Think of bookkeeping firms as the accounting firms for small businesses.
Do you offer after-hours services?
NO
Customer reviews
Add a review