About
Focusing on creative ways to New Revenue for your business. By exploring your team and leadership dynamics, systems, and adaptability our programs will help you re-engage with your business so that you find new sustainable revenue while enjoying the ride!
Solutions
Small Business Education Workshops
Constantly running workshops for business groups and individual businesses. Topics range from Sales, Marketing, Creativity, Team & People Management, Self-Management, B2B Strategy, and many more.

Check out http://fresheyesolutions.com/services/management-courses/ for upcoming events.
Coaching – The New Revenue Project
Not only do we explore your team, systems, and creative ways to find new revenue, now we build our marketing & sales strategies and implement business changes to open up new revenue streams.
Contact paul@fresheyesolutions.com for a complimentary initial consult
Coaching - Small Business Discovery
This four session program uncovers key points to drive new revenue. Dig into Team Dynamics, Systems, and Creative Pathways to move your business forward.

Contact: paul@fresheyesolutions.com for a complimentary initial consult
Recommendation
(
0
)
Add

recommendation
Blog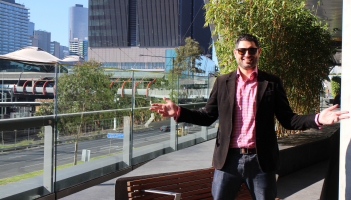 Selling can be a dirty word in some workplaces. I've been in sales for over 15 years, and I still... read more
Questions & Answers
I am a business coach and facilitator. It sounds weird, but it took me a couple of years to find a coach as I needed direction, validation, and accountability like anyone working for themselves. I am also very careful with any business expenses. It...