About
Green Moves provides the commercial and residential sector independent sustainable building and efficiency consulting services. We take pride in offering honest, straight talking advice and guidance whilst providing innovative, practical solutions that are good for the occupiers and businesses, good for future property value and good for the environment.

We offer totally independent sustainability advice and guidance focused on creating buildings and businesses that are efficient and sustainable. We do this through our expertise and knowledge in …
• Energy efficiency consulting, audits and assessment (audits to AS/NZ3598:2014 standards)
• Sustainability consulting and assessment
• Greenhouse Gas reporting and carbon accounting to NCOS standards
• Reviewing building plans and fit outs with a view to minimising operational costs
• Environmental policy creation and implementation
Services
Building Consultants
Business Consulting
Energy Management Consultants & Or Services
Current Offers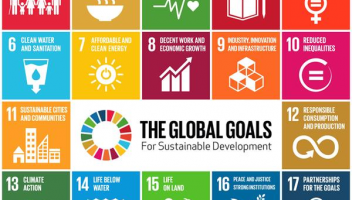 UN Sustainable Development Goals
Want to bring your business in line with the UN Sustainable Development Goals and demostrate to your customers how you are delivering against the goals? Our SDG services help you to update and align your business and showcase which goals you meet and how.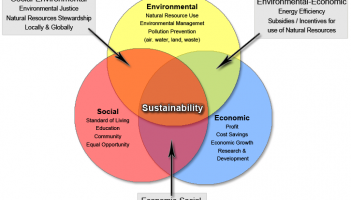 Sustainability Strategy
If you are looking to make your business more environmentally sustainable we can help. We can working with you to develop your own corporate sustainability strategy for your business and assist with marketing.
View more
FAQ
Which geographical areas does your business service?
Melbourne and surrounding areas. We can also provide support in other capital cities on request.
Why should a customer hire your business over other service professionals?
We are totally independent energy efficiency and sustainability consultants and do not sell products, take commissions or referral fees from any person or company. The information we provide you is specific to your and totally unbiased to any particular product, company or organistion.
What are your customers` most frequently asked questions?
How can you save me money? We can identify what is causing high energy bills and provide advice and guidance on reducing bills.
Are there specific areas of your trade or industry that your business specialises in?
Energy Audits and Assessments, Setting up Corporate Sustainability Strategies and Programs, alignment with UN Sustainable Development Goals and Education in the field.
How do you normally charge for your services?
We charge according to the job and amount of hours estimated to complete. Invoicing is done after reports are issued and reviewed.
Do you offer after-hours services?
After hours services and site assessments may be arranged by appointment only.
Is an appointment necessary?
Most of our services will require an apointment to conduct onsite reviews, analysis and data collection. Some services can be done remotely if the required information and data is provided.
What types of payment methods do you accept?
Bank transfer via EFT is our preferred payment method.
How is your business insured and what guarantees do you provide your customers?
All of our Assessors are fully insured for public liability and professional indemnity. Generally speaking we are covered for $2m PL and $10m PI for residential work, and $5m PL and $20m PI for commercial work.
What experience, certificates, and licenses does your business have to qualify for the job?
All of our assessors are fully qualified in their relevant fields. Our founding Director and Senior Consultant has a Masters in International Business, Diploma in Sustainabilty and Management, Cert IV in Sustainability Assessment and is a qualified Schneider EcoXpert Energy Auditor. Our business is also B Corp Certified.
Customer reviews
Add a review
Popular Q&A
Our onsite services have been suspended due to the virus. Our other services which do not require face to face or onsite analysis are continuing. I've been doing lots of Zoom meetings and found it easy to use. During...