About
Hystericalz Pty Ltd is a smartphone application Sydney-based start-up. It's current primary application is Kinetic!, an original and exciting social network application has just been released. Please check it out on both iPhone and Android phones for a free install and give a rating/review to bump it up the charts!
Services
Current Offers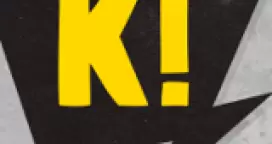 Kinetic!
Kinetic! is the most efficient way to find out what your friends are up to right NOW. Plans change every second and might fall through last minute and so you want an answer instantly. You don't have to call/message 5-10 people or post on a social network where it might not be checked.
Kinetic! is versatile and made for a thousand different situations, different to what other apps can provide. Broadcast yourself and you will never have to ask the question 'why didn't you call me? I was free!'
Customer reviews
Add a review
Popular Q&A
Hi Gino, I recently started a twitter account for my social network app a few months ago. It was slow at the start, but as you increase followers, your credibility will increase as people respect you more. Most of the followers that you receive...