About
ICS Technologies is located on the northside of Brisbane with subcontractors across the country. Our core business is telephone systems and all that they entail such as cabling, racking and cooling, wired and wireless networking, provision of Internet and lines. On premises or hosted phone systems. Brands include APC, CyberPower and Eaton for battery backup; Avaya for phone systems and Cambium and Xirrus for wired and wireless networking, We take the time to discuss your needs - one size most definitely does not fit all.
Solutions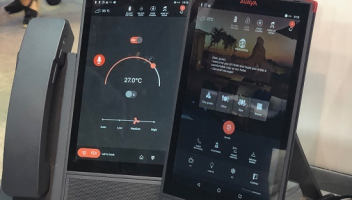 Telephone Systems & Equipment
Telephone systems
Depending on your requirements, we can provide a suitable telephone system using either a phone system onsite, a system based in a private cloud or public cloud of up to 3000 extensions. Our target market is in the 12 to 30 extension range on a single or multiple sites.
FAQ
Why should a customer hire your business over other service professionals?
With 4 decades of international experience in the telecommunications industry our customers get to tap that extensive experience for innovative solutions to complex problems
Which geographical areas does your business service?
We cover the area of greater Brisbane down to the Gold Coast, out to Toowoomba and up to the Sunshine Coast ourselves but have technicians around the country.
Recommendation
(
0
)
Add

recommendation
Popular Q&A
Too many variables to give you any pricing. It's going to depend on the requirements; how many phones, etc. VoIP gives you considerable flexibility and in a short time will be the only option. Do you have a single site or multiple sites, do you...