About
We are all about building stunning conversion-driven websites for businesses and organically growing their online presence.

With that, we're here to provide you with the best possible customer experience and we want your business to grow and strive in the digital landscape. Whether that's building you a conversion-driven website, establishing social channels or generating content. We can help your business establish its online presence. We can help you navigate through the complexities of the ever-changing digital landscape and establish your business presence online.
Services
Current Offers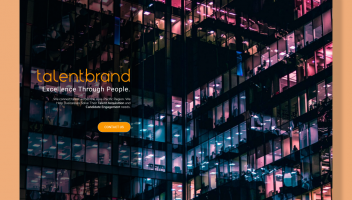 One Page Websites
Need a quick website to demonstrate your online presence? We offer a single-page website package designed as a lead magnet online. Contact us now to see how we can help your business grow your online presence.
FAQ
What are your customers` most frequently asked questions?
How can we help your business? We want to start by saying web design is more than just about having a website that looks good. Whilst that is apart of it, the more important part is that it is an important business tool that helps businesses generate revenue. It is supposed to bring out the best of the business and highlight your competitive edge over other businesses. Whether it is the 5-star service your provide or the high-end craftsmanship you offer, the presentation of this information becomes vital in generating your business leads online. We are experts in not only providing the best designs across the board but also experts in creating sites that generate leads efficiently.
What makes your pricing competitive?
Our prices are extremely competitive and are variable depending on what features our client wants. We're willing to create custom packages based on the needs of their business and create features for the website that are unique and will allow them to generate more revenue.
Which geographical areas does your business service?
We are based in the South-east side of Victoria, but we service the whole of Australia if our clients are willing to work with us remotely via Zoom or Skype conferences.
How do you normally charge for your services?
Our Packages start from $400 AUD.
Why should a customer hire your business over other service professionals?
Our websites are built from scratch and we don't use templates. We build our sites according to what we believe our clients need the most and every website is specifically tailored to that business.
Are there any special offers available to customers on SavvySME?
For any customers that find us from SavvySME, mention it and we'll give you a 10% discount off your package.
Be the first to recommend
Add recommendation