About
Jinba was founded and operated by IT professionals that believe there is a world beyond corporate IT. We provide engaged IT support and thoughtful solutions to nurture successful businesses. Our goal is to support your business running smoothly without forcing you to come back for more break-fix or billable hours.

We perform IT Project Work so you can get the very best solutions relevant to your business today in order to achieve your goals tomorrow. Worried about all those buzz words in the IT industry? There is a never-ending list of niche industry terms such as Cloud, Security, Automation, Migrations, Optimisation that can be overwhelming. At Jinba IT take care of IT so you don't have to!

FIXED ENDPOINT PRICING

IT Managed Services for $100 per endpoint (computer, router, switch, server). That's it.
Your businesses are complicated let us make IT simple for you.
Current Offers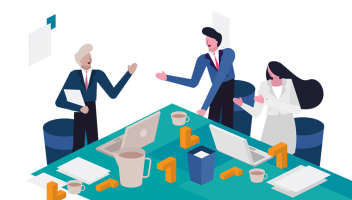 Managed IT support
We provide IT needs and customisation reports
FAQ
Why should a customer hire your business over other service professionals?
At Jinba IT, we believe in the transparent and ethical provision of IT services. That's why we don't have fixed contracts and why we provide a complimentary audit and onboarding when you engage with us!
What is the profile of your ideal customer? e.g. industry, size of business, revenue, number of employees and so on.
We are looking to partner with businesses in the professional services field with 5-300 employees. Examples of the services we have worked with in the past are Finance and accounting, law firms, Brokerage and wealth management, architecture and engineering, recruitment and media and marketing.
Which geographical areas does your business service?
Melbourne CBD, Inner Suburbs and South East
Are there any special offers available to customers on SavvySME?
Yes! We are offering $50 End Point management until September 30! What does that include? • Melbourne Based Helpdesk - A friendly IT Helpdesk always here to help. • Monitoring - 24/7/365 Monitoring of IT Systems and Cloud Infrastructure. • IT Planning – Regular IT catchups on budgets/planning. • Vendor Management – Let us deal with IT so you don't have to. • Fixed Costs – A single fixed monthly price. • IT optimisation and automation - Maximize the capabilities of your technical investments through optimization, automation or integration of existing technology.
What makes your pricing competitive?
This is something we are very passionate about at Jinba IT. To often do we hear of stories where unethical IT providers overcharge for unnecessary services or taking advantage of customer's ignorance of IT services. That's why we charge a flat $100 (excluding GST) for IT managed services per endpoint while all extra charges or work will not commence without your explicit consent. No one wants to go to their mechanic for an oil change and come out with a new engine and brake light fluid, IT shouldn't be any different!
How do you protect patient information privacy?
We are an IT company with a focus on security! Check out our privacy policy at https://jinba.com.au/privacy-policy/
Be the first to recommend
Add recommendation