About
Lighthouse Law Group was formed when the two firms of Paul Solomon & Co and Peter Fazio & Associates merged in 2001. Peter Fazio is the managing director of the merged firm. He was admitted to practice law in 1996 and has a great deal of knowledge and understanding when it comes to property law, commercial leasing, family law, civil litigation, wills & estates matters. He is always accessible to speak with any client. Peter leads a team of highly qualified, efficient and personable solicitors.
Services
Current Offers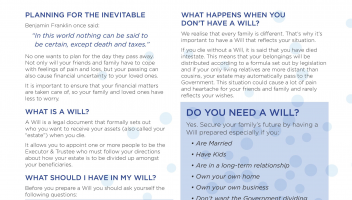 Should You have a Will?
Simply answer is YES. That way YOU choose who is the Executor, who receives assets & who doesn't. Leave clear & simple instructions in your Will. Call us on (02) 9744 9236 and let's work through what you need.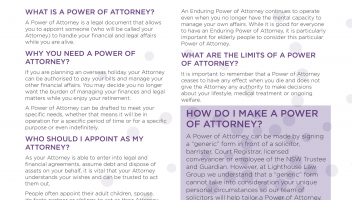 Enduring Power of Attorney
Appoint a trusted person as your Attorney giving them the legal authority to deal with your financial affairs and assets as if they were you. Why? If you're going overseas or before you can no longer manage your own affairs.
View more
FAQ
Is advance booking necessary?
Yes. An appointment is preferred to ensure you get the best advice.
Do you offer after-hours services?
Yes however an appointment is necessary.
How is your business insured and what guarantees do you provide your customers?
Lighthouse Law Group has comprehensive professional indemnity insurance as required by all legal practitioners in NSW.
What experience, certificates, and licenses does your business have to qualify for the job?
With ver 25 years experience working for various clients, from individuals to business, Lighthouse has the experience needed to help you with all of your legal needs.
Do you offer any interest free or credit options?
On occassion, if your issue meets our strict criteria, you may be eligible to receive legal advice & services on a "pay at the end" basis. Please contact us to provide details of your matter so we can provide you with more information.
Customer reviews
Add a review