About
We know how hard it is to run a successful business, and that's why we guarantee that we will get you new leads, boost your sales, bring you new customers, and help you to grow your business.

Our team of Digital Marketing professionals and experts, develop and implement an individual plan for search engine marketing, campaign management and web presence promotion, tailored specifically to your business within fixed cost packaged bundles.

Which means, you're not left with any nasty surprises, we charge you a fixed monthly fee which will remain the same, for the term of your contract with us. Many of our customers now fully outsource their Digital Marketing requirements to Marketix, because they know we can deliver.
Industry Specialty
Online Business
Sales and Marketing
Information Technology
Search Engine Optimisation (SEO)
Advertising
Current Offers
Marketing Services & Consultants
Search Engine Marketing
Google Adwords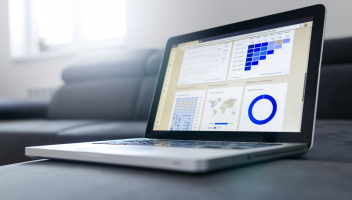 Search Engine Optimisation (SEO)
GoogleAdwords Management Service
Get more leads, find customers and grow your business using Google Adwords
FAQ
What experience, certificates, and licenses does your business have to qualify for the job?
Google Certified Adwords Professionals
How do you normally charge for your services?
Monthly Fixed Fee
Which geographical areas does your business service?
All of Australia
What makes your pricing competitive?
We're proven to get results.
What is the profile of your ideal customer? e.g. industry, size of business, revenue, number of employees and so on.
Small to Medium sized businesses looking to get more customers or grow.
Recommendation
(
0
)
Add

recommendation
Popular Q&A
Hello, like many others have answered, I'll chime in and add a bit more information for you to consider.Costs per click (CPC) are determined ultimately by how competitive an industry and region is, it costs a lot more for a plumber in...
Depends on the types of services you're after.Generaly my agency starts at $600/month for Google Ads manageent and then from $1500/month for really strong SEO.