About
Is your Business Website actually bringing in new business? Is your old website tired and in need of a facelift? We can help!
We will create a highly Google visible website for you that actually brings you new leads and sales while you sleep. Most websites sit in cyberspace unloved collecting dust - not ours! As a full service agency we can handle all your online needs so you can concentrate on what you are best at - running your business. Talk to us today with no obligation and receive a free website audit and ranking report.
Current Offers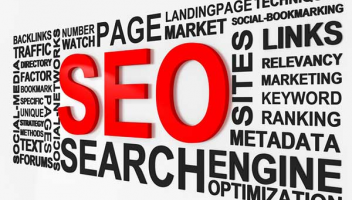 Search Engine Optimisation (SEO)
SEO
Our SEO services offer your business a 'real' solution. Most SEO companies offer to get 'get you to the top of google' which is meaningless. The most important part of SEO is getting the right customers to the right website page to convert them to your offer. This brings you increased sales.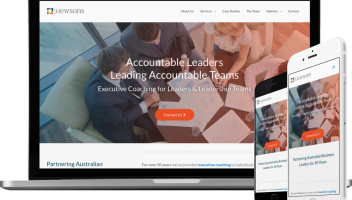 Website Design
Total Satisfaction Website Design Services!
As a full service digital agency, Marmoset Digital offers you a one-stop shop for all your web design needs. Our range of services suits any type of small business - from single landing pages to full blown ecommerce stores and everything in between.
FAQ
Is an appointment necessary?
We like to get a full picture of your business before we take you on as a client, so we always start with a phone call or skype call for 1 hour. If you are in Melbourne, we will travel to meet you and your team so we can get acquanited with your requirements. We also welcome potential clients to visit us at our offices in Yarraville, and we'll even shout you an excellent flat white!
What are your customers` most frequently asked questions?
We find that some clients have had bad experiences with previous web design firms, so our most common questions are as follows (with our most common answer): Q. How much content and photos do we have to supply? A. Our answer to this is always - as much or as little as you can provide! As a full service agency we can write all your content for you if required, and also arrange excellent photographers no matter what State you are in. Our proposals always take into account content and imagery, so you will never be caught short. If you have all your content and inages already handled great! We will factor that in and always provide editing services if required. Q. How do we know that our web development project wil be delivered on time? A. This is the one of the most common questions we receive. Over the years we have developed a really strong project management system, so we know in advance where the bottlenecks are going to be and how to avoid them. Communication is key, and we will be in constant contact with you during your project especially early on. Q. How do we avoid cost blowouts? A. This is another common question. We have found working on many dozens of projects that the most common reason for cost blowouts is where the website proposal is not clear or where asssumptions are made by the client about who is providing content. Our early conversations with you and our highly defined proposals ensure that there wil be minimal if any cost over runs.
Why should a customer hire your business over other service professionals?
The simple answer to this is - we are sales and marketing professionals, not technical geeks! Many websites are built by developers who are highly technically proficient, but that often means that the website themselves are difficult for clients to edit, and usually the resulting websites don't appear on Google. We work from one simplet premise - your website is your main marketing tool and should bring in new business and customer enquiries. Otherwise what good is having a website?
Which geographical areas does your business service?
We provide web development and digital marketing services to clients all over Australia. Communication is key, and as a small boutique agency we are in constant contact with our clients no matter if they are in Melbourne, Perth or Sydney. You won't be shuffled around from one 'project manager' to another, and we are always are a quick phone call away. Your satisfaction is crucial to us and we hope to become a trusted partner of your business.
What types of payment methods do you accept?
We try to a make it is as easy as possible for our clients to transact with us so we accept Maastercard and Visa, as well as direct bank deposit and Paypal.
Customer reviews
Add a review
Popular Q&A
Overall I would ask - why are you asking the question? Is it because you have a large budget and you are embarking on a major website build?If not I would not worry about hiring a UX or UI designer. The best step is to hire a web producer, rather...
This is one of the most popular questions we receive at Marmoset, and is also impossible to answer.It's the same kind of question as 'what does a house cost?'. Everyone knows that a house can be a tiny studio, or a 15 bedroom...