About
Our specialty is in simplifying social media. We can train you to get setup and use social media to maximise the exposure for your business; or we can manage your social media for you.

We teach you how to utilise social media WITH PURPOSE - no more wasted time, confusion or frustration!

Founder, Francine Bishop, is the author of Social Media Evolution. This book spells out the basics and ensures you understand the foundations of social media. Available at www.socialmediaevolution.com.au.
Solutions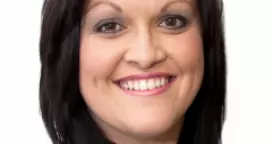 Speaker/Presenter
If you're looking for an energetic and fun speaker for your next event I'd love to chat. I love to be challenged by the audience with questions (even curly ones). Social media is daunting for some business owners and raises concern for others - that's great, I'd be concerned if it didn't. I love to help people understand and give them actionable steps to get started. I guarantee the audience will see the lighter side of using social media, as well as strategies to manage the dark side.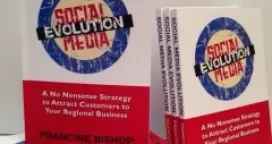 Social Media Evolution - the book
Grab a copy of this easy to read, non technical, guidebook to help you understand how social media works and how to utilise it in your business. Order it online and give yourself the chance to launch on the right foot. www.socialmediaevolution.com.au
View more
Recommendation
(
0
)
Add

recommendation