Latest Updates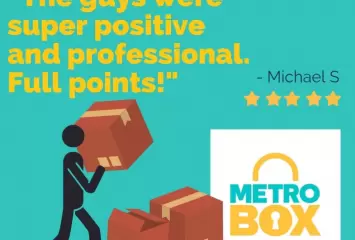 ?>
MetroBOX Removals & Storage Customer Review
Thank you Michael - we were very happy to help! Best regards, MetroBOX Management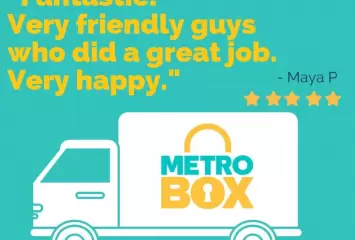 ?>
MetroBOX Customer Review
Thank you Maya - we were very happy to help! Best regards, MetroBOX Management
About
Get MetroBOX Mobile Storage for the fastest, easiest self-storage solution in Melbourne or Sydney!
At MetroBOX: We Come. We Load. We Store. Too Easy!
In other words, we will bring your MetroBOXes to your location and our professional removalists will do all the heavy lifting and load them up for you. Then you lock them up, keep the key and we transport them back to our nearest secure storage facility for safekeeping.
You can get a comprehensive quote with our No Hidden Costs Guarantee directly on our MetroBOX website. Or call our awesome MetroBOX storage consultants on 1300 078 673.
It's storage that's just too easy!
MetroBOX: We take the "self" out of self-storage.
Services
Furniture Removals & Storage
Storage