About
In todays world, there are many challenges that lie ahead when running your business. Competition has never been more challenging. To keep up, you need a company you can trust to take you there with the right technology. Let us help build your business in providing the tools and resources so that you can concentrate what you know best and together thrive for success. Please look at what we have to offer here --> https://mgdatacomm.com.au/services/ If you are a small business or startup, then we want to talk to you and help you grow your business for the long term and support you all the way to success!
Services
Computer Equipment Supplies
Computer Equipment-Home &/or Small Business
Computer Equipment-Installation & Networking
Information Technology
IT Support
Managed IT Support
Server, Networking and Security
Technical Consultants
Web Development
Web Hosting
Current Offers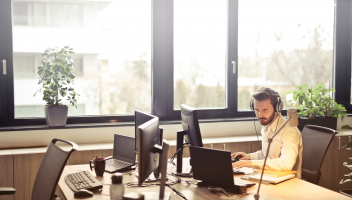 Managed IT Services
A Managed IT Service is a complete solution for your business where we take care of all your IT needs so you can concentrate on what matters most which is your businesses products and services, its customers and company growth. We ensure that all your IT services are taken care of.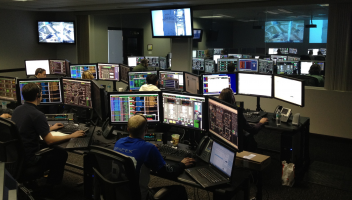 Server, Networking and Security
Network Support Services
We Provide support for many well known network devices to ensure your network is working at peak performance. We will also ensure that security is always maintained at the highest levels, making sure your internal users and resources are well protected and communicating at peak performance.
View more
FAQ
Why should a customer hire your business over other service professionals?
Our aim is not to sell the latest and or greatest in products and services. Our aim is to work with businesses and understand their environment, their industry and learn how they run their business. Then it is all about what their issues are and where they want to go tomorrow and what the future forecast is for the company. Based on these understandings, and our vast knowledge and experience in the Information Technology sector, we will propose what we can do ourselves for their business and work with them every step of the way so they can become successful in what they do.
Which geographical areas does your business service?
At this stage our primary location for which we will serve is within the Melbourne Metropolitan Area as well as some major rural towns.
What experience, certificates, and licenses does your business have to qualify for the job?
We have all the necessary industry recognized certifications for all the products and services that we offer including any necessary licenses.
Are there specific areas of your trade or industry that your business specialises in?
We specialize in as a primary focus providing network and server administration support for both on-premise as well as cloud based environments. We also specialize primarily on Cloud computing, Cloud office administration such as Microsoft 365, Cloud PBX systems and management of IAAS, and PAAS platforms.
How do you normally charge for your services?
We prefer to offer a total solution to suit the business. Based on the solution provided, we will customize and package to suit which becomes very cost effective and viable for many businesses.
What makes your pricing competitive?
We are not the cheapest and we don't aim to be either. However, we are also not the most expensive either. Our pricing is based on the products and services that we are offering, the size of the business and their industry including many other factors. We will then price our packages accordingly which in nearly all cases becomes very cost effective and valuable for the business allowing them to have VIP support and services without impacting their operating expenses.
Are there any special offers available to customers on SavvySME?
Most Definitely. If any customers who sign up to a complete solution package and mentions to us that they were recommended or found is on SavvySME, we will offer a minimum 20% discount on the total price plus further incentives for the first 2 months.
How is your business insured and what guarantees do you provide your customers?
Our business is definitely insured for liability and indemnity and any solution provided to the customer is carefully designed to suit their business. We also work very closely with the customers to ensure they know exactly what their getting before signing anything. We also take responsibility for the work we provide and should issues occur where the customer is not happy with, we will work with them to ensure the issue is fixed and prevent further related problems from occurring.
Recommendation
(
1
)
Add recommendation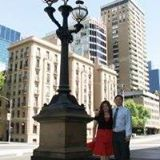 Edy Sriwi Moz is one of the brilliant technical guy that i have known. He can help you solve most of the issues with IT related.