About
MUVi by Duplex is created by Duplex Healthcare. Duplex Healthcare has over 25 years' experience in the supply of infection control cleaning equipment.

Director of Duplex Healthcare, Murray McDonald has worked closely with over 600 Australian hospitals and over the years noticed the significant problem that human error has in contributing to hospital acquired infection rates.

MUVi acts as a safeguard clean and will enable rapid human less highly touched surface disinfection system and surfaces and will also look upon surfaces that have been ignored earlier during human cleaning.

Disinfecting highly touched medical equipment and medical room. MUVi solution prevails in reducing labour by providing rapid human-less disinfection system. Our previous validated clinical trials provide infection control by successfully killing bacteria in the healthcare environment including MRSA, Clostridium Difficile, HIA, VRE, Gastro, and Norovirus.
Services
Cleaning Products &/or Supplies
Machinery-Specially Designed and Manufactured
Ultraviolet Equipment & Or Services
Current Offers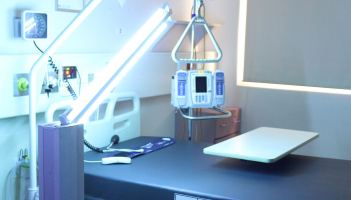 Ultraviolet Equipment & Or Services
MUVi Twin UV Light
Portable MUVI Twin UV Light for Patient Bedroom Disinfection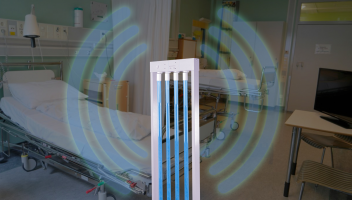 Ultraviolet Equipment & Or Services
MUVI Quad UV Light
Four UV germicidial light tubes in the portable wheeled stand for complete disinfection in the high traffic areas such as common corridors, patient room, operating theatres.
FAQ
Is an appointment necessary?
Appointment for on-site demonstration may be required in advance, simply call us on 1300 067 805
Why should a customer hire your business over other service professionals?
MUVI disinfection is humanless, provides rapid disinfection on high touch surfaces in the large rooms to prevent infectious transmission or outbreak. This MUVi solution can be placed in high risk ward and areas overnight to operate on disinfecting areas.
Which geographical areas does your business service?
We cater Australia wide only for MUVi disinfection and UV products. We mainly focus on Victoria state in Australia however we plan to reach national wide once we reach maximum potential.
How do you normally charge for your services?
We charge in either per disinfection in MUVi booth in which we can lease or provide outright portable UV light stands to customers
Do you ship outside of Australia?
Unfortunately we do not ship outside Australia except special conditions apply such as emergency use for outbreak management. We have shipped several units to Wuhan, the epicentre of recent Covid-19 outbreak.
Be the first to recommend
Add recommendation