About
Money Rules was established to help people better manage and take control of their money. Created by EX financial adviser and CEO - Nobby Kleinman - Money Rules quickly became the simplest financial tool to show why paying off debt as quickly as possible just makes plain sense, The program is based on a time-proven system that delivers results which can be understood by all users. It was originally developed because female clients kept asking the same question over and over, and when no readily available solution could be found, Nobby designed, developed, and delivered the program everyone needs to manage their money and create their future wealth. Money Rules succeeds where budgets and other programs have failed. Managing money is the foundation of financial stability. Yet traditional 'financial planning' has never addressed this basic need and been more focussed n selling financial products. Now anyone can create their own financial plan and manage it for success.
Services
Financial Risk Management
Retirement Planning & Or Advisory Services
Current Offers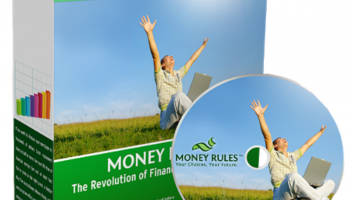 Money Rules
Money Rules was created to help people get control of their money, eliminate debt and create wealth, all just on their current income.
The program is available as a stand alone offer or in conjunction with a training and accountability package to guide users through the whole process.
Be the first to recommend
Add recommendation