About
We are Shepparton based company, who are the experts in web design, development, online marketing and search engine marketing. Helping Shepparton and Goulburn Valley region businesses to do better online by providing quality web design and hosting services for over 5 years. We design and develop stunning websites that are sleek, easy-to-navigate and exciting to use. Work with us to plan your digital marketing and achieve better results online. We care about your business and seeing you achieve the goals that you are looking for through online marketing solutions. There are many local businesses who are currently successfully utilising our services and we would like to help you do the same, by growing your business with a top quality OMG website.
Current Offers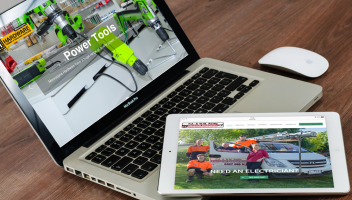 Website Design and Develoment
We design and develop amazing websites that are sleek, easy-to-navigate and exciting to use. We also use responsive web design so your site adapts its content to display seamlessly according to the screen size it's being viewed on.
Online Marketing Guru websites are designed to be compatible with mo
FAQ
Why should a customer hire your business over other service professionals?
We work with great clients all over Australia to deliver compelling and engaging web design & experiences across all digital platforms. Website Design, Online Marketing, Search Engine Optimisation, E-Commerce, Website Hosting: You name it, We have done it!
Which geographical areas does your business service?
We work for any business across Australia
What experience, certificates, and licenses does your business have to qualify for the job?
I have been working with IT industry for last 20 years.
Are there specific areas of your trade or industry that your business specialises in?
We are specialist in: WordPress Website design, Web Hosting, Online Marketing (PPC), SEO
How do you normally charge for your services?
We normally charge based on project but we are flexible by charging hourly
What makes your pricing competitive?
We prefer to offer better service and we don't compromise quality service by offering cheap price.
Be the first to recommend
Add recommendation
Popular Q&A
Hi Heidi,Please refer the below plugin, which will help you to publish your Facebook and Google reviews:https://wpbusinessreviews.com/ref/syedbalkhiNeed help, please contact us.Regards,Vino Kumarhttps://www.onlinemarketingguru.com.au/