About
We are a professional painting company based in Brisbane. We paint residential and commercial properties in SEQ. We offer Interior and Exterior services and we can paint the whole building, an area or just an item. We specialise in repaints and our clients include homeowners, property investors, strata managers and business owners. We have been in the trade for over 15 years now and have a high standard of workmanship for all our projects. We paint all different types of buildings like houses, townhouses, villas, units, apartments, shops, restaurants, offices, warehouses, apartment highrise, blocks of units, townhouse complex. We also offer lead removal, high-pressure washing, protective coatings, epoxy floors, roof painting, colour consultation, driveway coatings, deck varnishing amongst other building specialised services like plastering, waterproofing, small timber repairs jobs, etc.
Current Offers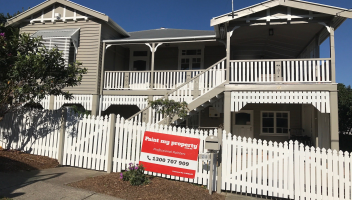 Exterior Painting
We paint Queenslander house exteriors using the best paint brands and applying correct surface preparation and paint application techniques
Project cost from $15,000
FAQ
Why should a customer hire your business over other service professionals?
We are fully licensed and insured and have a long list of happy clients ready to chat with you about the kind of service we provide
Which geographical areas does your business service?
Brisbane
How is your business insured and what guarantees do you provide your customers?
5 Years workmanship guarantee
Is an appointment necessary?
Yes, just book thru our website
How do you normally charge for your services?
We provide fixed price quotes
Be the first to recommend
Add recommendation