About
Paris by Night is regarded as one of the best wedding & corporate bands in Melbourne, providing you with the best lead singers and musicians in live entertainment that set the right mood for your event.

We are based in Melbourne and cater to all types of functions around the country including; weddings, corporate events, debutante balls, parties and more. You can expect entertainers with talent and understanding of your audience and how to serve you best, while always being smartly dressed for your event.

Our services start with you choosing a suitable band size, ranging from something smooth to lace the atmosphere during cocktail hour, or to high-energy interactive party music for when the dancing kicks off. Whether you are organising your wedding, a party or corporate event, we can offer you a wide range of services to cater to all your live entertainment needs in one.
Services
Bands Orchestras & Choirs
Function Centres & Organisers
Musicians &/or Musicians Agents
Party Supplies
Current Offers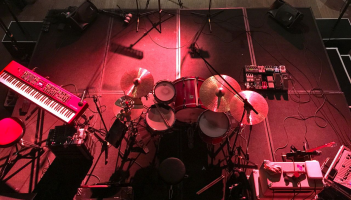 Bands Orchestras & Choirs
Live Music Solutions
Paris by Night have the perfect music solution for any event that requires professional live entertainment in Melbourne. We're proud to regularly provide live music solutions for wedding and prestigious corporate clients.
FAQ
Why should a customer hire your business over other service professionals?
For over a decade, Paris by Night has dazzled audiences with its gifted vocalists and world-class musicians, earning the reputation of being one of the best wedding bands in Melbourne and also highly regarded as one of the top corporate bands in the entertainment industry. The energy and chemistry generated in working together, shines through to the delight of the many clients for whom the band performs each year, and the band continues receiving amazing reviews!
Which geographical areas does your business service?
Paris by Night perform all over Melbourne, Victoria and NSW
Is an appointment necessary?
Yes, your entertainment needs to be secured well in advance for us to guarantee our services.
Do you offer after-hours services?
Yes, Paris by Night can be booked for any events at any suitable time
How do you normally charge for your services?
Our quotes are based on an industry-standard function, up to 5 hours duration with the option of overtime.
Be the first to recommend
Add recommendation