About
Plastermart is Melbourne's premier plasterboard and plaster component supplier. We have a vast range of products including a full range of plasterboard, Knaudf plaster, cornice, insulation, acoustic ceiling systems, hand tools, power tools, screws, fasteners, fibre cement and much more.

Our friendly service and expert advice accompany the best prices on quality product. Our team has over 17 years experience and can advise you on all jobs, big or small.
Services
Building Supplies
Plastering Supplies & Equipment
What we offer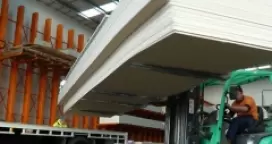 Plastering Supplies & Equipment
Plasterboard Melbourne
Plastermart offers the full range of Knauf plasterboard including 10mm and 13mm recessed edge, water resistant, fire resistant, sound resistant, impact resistant and TruRock (quadshield) products.
Customer reviews
Add a review