About
We create websites that are designed to grow your business.

Our SEO campaigns boost targeted traffic.

While our web designs increase conversions.

Book a consultation 0451 374 789 - we come to you, available after hours.

Payment plans are available.

Money Back Guarantee

Why choose us

* Extensive business, client and competitor analysis
* Extensive keyword research - to target your ideal client
* We produce high quality website content
* We design visually pleasing websites
* Leading SEO to get your website on the front page of Google.
* Highlight your message and USP
* Highlight your highest profit products and services - more money less work
* High user experience web designs
* Websites designed so the visitor is encouraged to take action
* We offer varying payment plans
* Money back guarantee on our SEO services
* High converting websites
* Set your business as an authority in your niche
* Can set up and manage your Google Ads
Solutions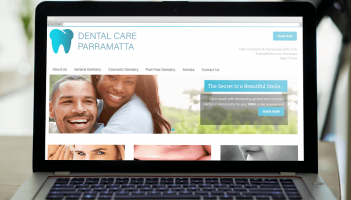 Sympathetic Marketing
Through using sympathetic marketing more people will want to use the services and products that you and your business offer.
FAQ
Is an appointment necessary?
Yes, an appointment is necessary. The more information we have about your business, your products and your competition the better we can tailor a solution that will be successful.
Why should a customer hire your business over other service professionals?
At Polar Web Design we care about the results we provide our clients. To disclose full transparency into the work that we complete and do every month we provide in detail reporting. This also entails the websites increases in search rankings.
Which geographical areas does your business service?
Polar Web Design is based in Sydney, but we service all of Australia. We currently have clients in NSW, VIC, QLD and WA.
What experience, certificates, and licenses does your business have to qualify for the job?
We graduated for the Ebusiness Institute for - Website development Websites for profits Google Adwords courses
Are there specific areas of your trade or industry that your business specialises in?
Polar Web Design is a lead generation company. We specialise in helping businesses grow and alleviating the stress of finding clients.
Recommendation
(
0
)
Add

recommendation