About
At Pole Fanatics, we are fanatical about Aerial Fitness and pretty much anything that makes you fitter, stronger, more flexible and is crazy fun to do! Our customers rate us their favourite venue for their pole dancing class in Melbourne! All of our Pole Dancing, Aerial Hoops, Silks, Stretching and Flexibility, alternative fitness classes, workshops and excursions are designed to make you completely forget you're even doing exercise and just focus on having fun, experiencing new things and hanging out with friends. If you never become a world famous pole dancing star or join the circus, who cares? Fantastic if you do but if you're just looking for a friendly, non judgemental, super fun place to come work out each week, take your mind off whatever else is going on at work and home and try all kinds of different activities with awesome people, we're here to help you with that goal too!
Current Offers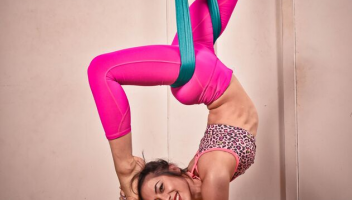 Fitness and Personal Training
Pole Dancing & Aerial Fitness
Pole Fanatics offers lots of casual fitness classes to compliment your aerial training or ease you into aerials if your a little shy to start. No matter what your fitness or fun goals are, we will surely have a casual class that will tick all of your boxes!
FAQ
Why should a customer hire your business over other service professionals?
Pole Fanatics offer classes in pole dancing, aerial apparatus', and silks to suit your personal style of training. Our friendly team of instructors offer years of experience in their specialised apparatus to allow them to offer personalised advice catered to suit your individual skill level.
Recommendation
(
0
)
Add

recommendation