About
At Precision Pools Queensland, we keep up with the times, ensuring that we use the latest technology and environmentally friendly solutions for building our pools. We are Brisbane's Swimming Pool Builder of choice when it comes to creating the perfect pool for the Australian home.
We have taken the necessary steps to provide our customers with the latest eco-friendly swimming pool technology and high quality filtration equipment. A swim or a relaxing dip in our pools will leave you feeling balanced and rejuvenated, and our attention to quality design will make being in and around your pool pleasing to the eye.
At Precision Pools, we personally guide you through the complete pool building process, and importantly, closely supervise each and every stage to meet the highest quality standards in construction.
All pools are personalised to your specific requirements and every pool is individually designed with precision to meet your wishes.
Solutions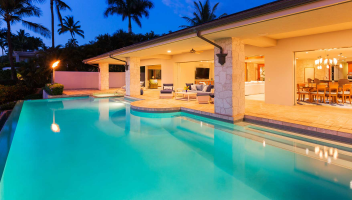 Swimming Pool Construction
Precision Pools Queensland
Precision Pools Queensland are one of the most preferred and referred pool and spa builders in Queensland. Precision Pools specialise in pool building in Brisbane on the Gold Coast, Sunshine Coast, Toowoomba and Ipswich.
Recommendation
(
0
)
Add

recommendation