About
PriceMyCar.com.au provides pricing intelligence for new car buyers in Australia. With a database of over 300,000 recent quotes, prices and invoices buyers have more transparency then ever before in working out what's a good deal. Users can browse sale prices, resale values, aggregated reviews and then, when ready, be connected to an accredited dealer for preferential pricing on their specific choice. For new car dealerships, PMC supplies a steady stream of local qualified leads complete with a comprehensive nurturing service to maximise results.
Current Offers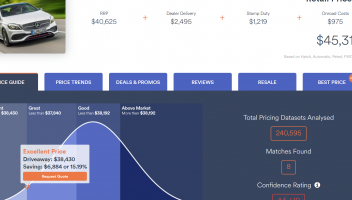 New Car Pricing Intelligence
Over 300,000 new car prices quotes and invoices over the last 6 months gives Australians transparency regarding pricing when buying a new car.
Be the first to recommend
Add recommendation