Latest Updates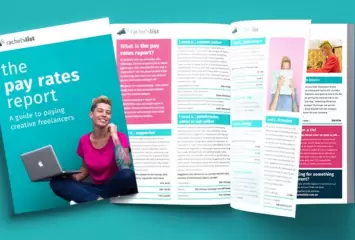 ?>
The pay rates report 2019
Not sure what to pay a freelancer? Download our FREE pay rates report 2019 which offers a range of suggested rates for: - content w...
About
We're Australia's leading jobs board for media, digital, PR and comms. Find approved journalists, copywriters, content producers, editors, proofreaders, social media writers, designers and other kinds of creatives. Job postings at Rachel's List are cost-effective and fast - you'll never waste time wading through a pile of unsuitable applicants again. Rachel's List also has a popular industry blog and a Toolkit full of tools, templates and masterclasses. Come over and visit us!
Services
What we offer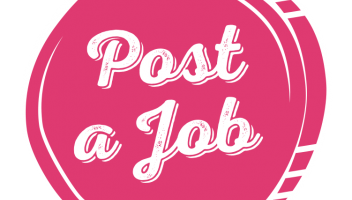 Post a job
Looking for a full-time staff writer, copywriter, editor, journalist? Or a freelancer for an ongoing project? Our job postings run for 30 days and are extremely good value at $100 per posting. We offer bulk postings as well. Find and hire who you need - FAST.
Post a short gig
Got an urgent project? Hire a freelancer by posting a short gig. This type of job ad is a 10-day listing and costs $39. Each job posted goes out in our EDMS and across our socials to thousands of pre-approved freelancers in media, digital, PR and comms.
FAQ
What types of payment methods do you accept?
We accept Paypal and Stripe or can send you an invoice.
Are there specific areas of your trade or industry that your business specialises in?
We specialise with connecting employers with creative freelancers in media, digital, PR and comms. And we have the highest concentration of pre-approved freelancers in those fields on our books. We operate Australia-wide and we vet our freelancers so you save time finding the right person for your project or job.
Why should a customer hire your business over other service professionals?
You could post an ad on another jobs board such as Seek or LinkedIn, but you'll often find that you receive a huge amount of unsuitable applicants. Sifting through those to find any for your short list simply wastes your time and money. Our job-posters love Rachel's List and return again and again because we are: - targeted and bespoke - have a huge database of pre-approved professionals - are cost effective - get results, fast. Try us today!
Which geographical areas does your business service?
We post jobs for employers and businesses from all over Australia. We have also posted jobs for overseas employers looking for Australia-based freelancers. Our freelancers are based in cities all over Australia but we are also finding huge demand for remote freelancers who have the right skills for your business, but can work from anywhere. Talk to us about how we can help you with your next writing project.
What makes your pricing competitive?
A job ad on Seek will cost you $285. On Rachel's List, it's $100 - and we often hear from employers about just how much more efficient it is posting with us. That's because you're targeting the RIGHT people - writers, journalists, editors, social media managers, content producers. They're registered job-seekers and they're proactive and professional. You're not just throwing a job ad out there and seeing what sticks (and having to deal with hundreds of unsuitable applicants).
Customer reviews
Add a review
Popular Q&A
I too think those prices sound right, but I'd be dubious about outsourcing writing for the lowest cost possible - you definitely get what you pay for as Annie says. And, if you want visitors to your website to get a great first impression, clean,...