About
Ready2Launch provides an all in one website solution for small businesses.
Our service is tailored to help small businesses get online at an affordable price, but with the features and services they require to succeed online. We have over 10 years' experience in building websites for small business and we love seeing our clients grow and expand their business online. Pricing starts from $599 and this includes one year's website hosting and domain name registration.
Services
Current Offers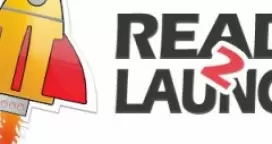 Website Design from $599
Ready2launch have designed an easy to use website solution that allows small businesses to get online at an affordable price.

• Slideshow or Hero Image
• Contact Form & Contact Details
• A Google Map of your Location
• Mobile Device Friendly (Responsive Website)
• Links to your Social Media Accounts
• A Website YOU can Update
• 12 Months FREE Website Hosting & Domain Name
• Search Engine Optimization

For more information, visit us at - http://ready2launch.com.au/website-design
Customer reviews
Add a review
Popular Q&A
Hi Monica,Its bad news for them on Google, especially if they are copying your content word for word. Legally I am not sure what can be done, but if I was you I would drop them an email letting them know that you are aware of them copying your...
Hi Michelle,Digital Pacific are very good and affordable. Their support and customer service is excellent and they are Australian owned and based.https://www.digitalpacific.com.au/ Regards Che