About
Reinvigr8 is an independent 24-hour health and fitness gym, that is fitted out with the latest equipment with a dedicated team of health coaches who are passionate in helping you reach your lifestyle goals and supporting you in maintaining your health and fitness.

Reinvigr8 offers a clean, safe, and non-intimidating environment for you to reach your desired goals.

Reinvigr8 provides membership including:
* 24/7-member access with security
* A complimentary consultation and personal training session.
* Exclusive Individualised programs utilising the Reinvigr8 fitness and nutrition tracking App.
* Group fitness classes - HIIT, Pump, TABATA, Body Balance, Circuit, ABT, AMRAP, Boxfit & Zumba
* Monthly exercise challenges.
* Membership rewards program.

Reinvigr8 also offers:
* Personal training.
* Challenges and competitions - 8-week Transformation, 12-week Body for life, Boot Camp
* Exclusive Reinvigr8 Supps (Supplements).
* Exclusive Reinvigr8 Apparel.
Current Offers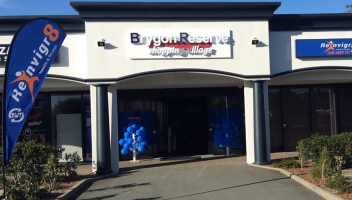 Health & Fitness Centres & Services
Reinvigr8 Health & Fitness 24/7
The entrance to our safe and welcoming gym, real gyms for real people!
FAQ
What is the profile of your ideal customer? e.g. industry, size of business, revenue, number of employees and so on.
From the average Joe to the mature person looking to make a healthy choice
Why should a customer hire your business over other service professionals?
We are an independent owner operated gym that focuses on what's important, you!
Which geographical areas does your business service?
Upper Coomera on the Gold Coast in QLD
What makes your pricing competitive?
Our memberships speak for themselves!
Do you have disabled facilities?
Yes
Recommendation
(
0
)
Add

recommendation