About
At Reprevive Criminal Lawyers™ we know that the first casualty of a criminal charge is damage to your reputation. For this reason, we take pride, passion and confidence in restoring our clients repute. No matter how big or small your matter is we always set out to defend your rights and liberty with rigor. For these reasons you can always rest assured that Reprevive Criminal Lawyers™ are the best human rights defenders in the business.

It is with pleasure and confidence we introduce Daniel Edward Wilson LLB, GDLP Principal, and Senior Criminal Defence Lawyer at Rep-Revive Criminal Lawyers™.

Daniel is Sydney born and raised, is highly educated and can aptly be described as a formidable criminal law advocate. Over the last 10 months, Daniels current court-based success rate is around 98% victories.

Book your first free appointment now with Rep-Revive Criminal Lawyers™ now. 0419 998 398
Services
Court Reporting Services
Family Law
Current Offers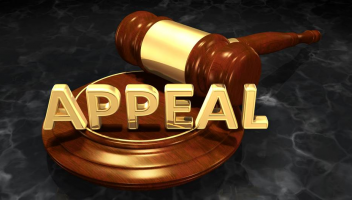 Appeals
The District Court deals with appeals from the Local Court against sentences, such as the length of imprisonment and severity, and appeals against conviction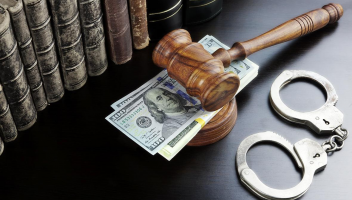 Bail
Bail can be granted at any stage of the criminal process from the point of arrest through to the trial, sentence and final appeals.If you or someone you know needs assistance with a Bail related matter Rep-Revive Criminal Lawyers™ can guarantee that an Experienced Defence Lawyer will represent you.
View more
FAQ
Why should a customer hire your business over other service professionals?
Rep-Revive Criminal Lawyers are there when the times are tough, and you need someone in your corner. Moreover, when your reputation is in jeopardy, we say we are the best law firm to revive and/or to restore it. In this sense Rep-Revive criminal lawyers is a law firm that seeks to ascertain the truth and restore the damage done to people's reputations caused by criminal charges. Reprieve's logo as such is the phoenix rising from the ashes.
Which geographical areas does your business service?
. Our staff have worked specialized in Criminal law offices in Sydney, London and New Zealand.
Are there specific areas of your trade or industry that your business specialises in?
Rep-Revive Criminal Lawyers™ are specialised in Criminal Law. The firm founded by Daniel Wilson, GDLP. LLB (one of Sydney's most results driven lawyers) gives an experienced solicitor guarantee. Furthermore we get the results (98% success rate). Lastly we are the best human rights defenders when you need such an advocate the most.
How do you normally charge for your services?
The Charge may depend on the type of case, the situation and many more things.
Be the first to recommend
Add recommendation