About
Hire us today and get quality painting service with our professional team who will show you that we're Queensland favourite painter. We are very good at interior design space planning,furniture selection,laundry room design,playroom design,outdoor kitchen design,nursery design,mudroom design.
Services
Advertising-Outdoor Posters
Current Offers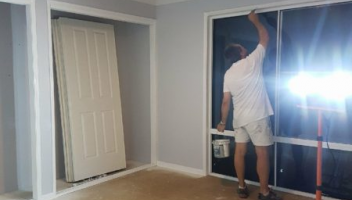 Advertising-Outdoor Posters
Commercial painting in Carina
http://www.rppropainting.com.au/
Call us now at:0412 913 409 for more querries.
Hire us now and enjoy excellent painting servies as we are best on providing proffessional way of interior and exterior architectural design,general store design, office accomodation design and all kinds of paintings.
Be the first to recommend
Add recommendation