About
Safari Digital is unlike any digital marketing agency you have worked with. For starters, we don't claim to be the best at Facebook advertising, social media branding or Google AdWords. We focus exclusively on providing the best SEO services in Australia. Safari Digital is an ROI driven SEO agency that leverages a wealth of performance data, competitor research, and years of experience to create SEO strategies that facilitate growth. In simple terms, we've been doing this for a long time and we know how to generate organic traffic, leads, and sales for your business with search engine optimisation.
Services
Current Offers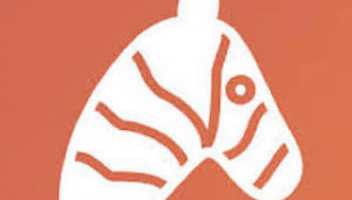 Initial Audit
Every SEO campaign starts with an in-depth review of your website. We review where you are now, audit existing content, identify gaps, and create a scalable site architecture.
FAQ
What are your customers` most frequently asked questions?
What is SEO? Search Engine Optimisation or SEO is the process of creating, designing and implementing strategies that are going to increase the visibility of your website in the search engine results pages (SERPs). All major search engines such as Google, Yahoo and Bing have primary search results (organic results) that are ranked by what the search engine deems to be the most relevant content for the user. SEO is one of the most effective ways to increase organic traffic and provide free, unlimited exposure for your website based on user search. SEO comprises of both technical and creative elements that can be optimised to improve organic search rankings, drive traffic and increase SERP visibility.
Why should a customer hire your business over other service professionals?
If you're going invest in SEO, you ought to do it properly. We price fairly and competitively based on the scope of work required to help your business achieve its goals. We charge based on that amount of work that is required for your business to get flooded with leads, traffic, and sales. Unlike some SEO companies, we won't recommend a lifetime SEO maintenance package with unnecessary monthly maintenance fees. Once we've got you as high as we can for your selected keywords, we'll finish your SEO campaign.
Which geographical areas does your business service?
Adelaide, Brisbane, Canberra, Gold Coast, Launceston, Hobart, Perth, Sydney, Melbourne
How do you normally charge for your services?
Asking how much SEO costs is a lot like asking how much a holiday costs – it varies depending on where you want to go. It can be tempting to look at SEO as a cost outlay, but you need to think of it as an investment. By increasing your web traffic, you are setting your business up to receive more inquiries, more leads and more sales. The biggest reason why SEO campaigns fail is that an agency or individual fails to understand the full scope of work required to achieve great results. If you're interested in working with us, we'll do a Free SEO Analysis and let you know what needs to be done to increase your traffic and grow your business. Be very wary of anyone who offers a flat rate SEO package on their website. It's like advertising bricklaying services without knowing what you're building.
Are there specific areas of your trade or industry that your business specialises in?
We specialise in Search Engine Optimisation.
Customer reviews
Add a review