Latest Updates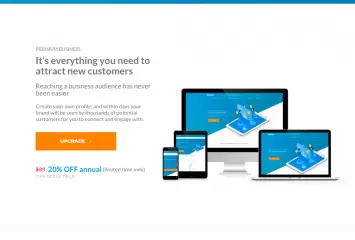 ?>
New Feature! Update your business' followers.
You can now post any updates, offers and news on your business profile to keep your followers in the loop with what's happening in y...
About
SavvySME® brings the best business ideas, tools and experts for small and medium-sized businesses. Whether you're in construction, retail, healthcare, hospitality or other industries, the marketplace connects your business to quality, local suppliers, product vendors and service companies. And with world-class social commerce technology, SavvySME makes it easy for member businesses to showcase their product and service offerings and engage with thousands of potential customers visiting the site every day. Founded in 2012, SavvySME® is headquartered in Sydney, Australia.
Services
Directories
Lead Generation