About
Selby's is Australia's leading specialist manufacturer of event branding solutions and fabric displays. Our extensive product range includes flags, street banners, fabric and vinyl banners, exhibition display systems, and pop up marquees, as well as a wide range of retail and corporate branding solutions produced using environmentally-friendly printing processes.

For over 25 years, Selby's has been pioneering the way in wide format digital textile printing, providing creative ideas and practical solutions for achieving effective brand exposure at events, conferences, trade shows, exhibitions and retail environments, and has played an active role in branding the vast majority of events held annually throughout the Australian event calendar.
Services
Display and Exhibition Equipment Supplies
Exhibitions
Flags Pennants & Banners
Printing
What we offer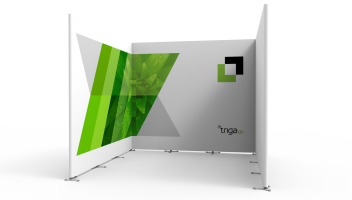 Modular Exhibition Stands
With modular exhibition stands, you can easily change the shape or size of your booth to suit your changing display requirements or multiple floor spaces.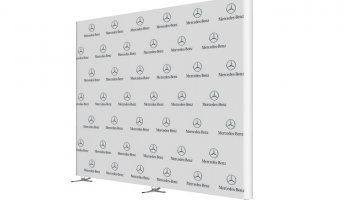 TRIGA® Media Walls
TRIGA® Media Walls are easy to assemble and may be created to any length up to 6m in height in single or double-sided options and are constructed using modular aluminium frames covered in digitally printed fabric graphics.
View more
FAQ
Why should a customer hire your business over other service professionals?
We have a printing facility here in Australia which allows us to control the quality of the products we produce here.
What are your customers most popular items on the menu?
Fabric banners Vinyl banners Feather flags Teardrop flags Media walls Pop up displays Exhibition stands Corflute signs Pop up marquees Printed tablecloths
Which geographical areas does your business service?
Australia
What makes your pricing competitive?
We have a 4,000 sqm printing facility which allows us to print bulk orders. This gives us economies of scale and savings which we pass onto our clients.
How is your business insured and what guarantees do you provide your customers?
We guarantee our quality. If your order is not manufactured to a commercially acceptable standard and a superior result is potentially achievable, we will reprint the job at no additional cost. We guarantee our turnaround time. If for any reason we are unable to meet your critical agreed deadline, a full credit, including freight costs, will be applied on return of the goods. We guarantee your order. If your order is lost or damaged in transit, we will reprint and resend it at our expense.
Customer reviews
Add a review