About
Mary is the number 1 best selling author of "Show me the Money", for those Screaming for Profit.

Mastering business is not an art, it's practical and easy, once you understand it.

This book sets out to provide women with an opportunity to learn and apply simple real-world steps to win in business.

For some, being in business doesn't come as naturally as it may for others.

Many can get hung up on the day-to-day operations without taking time to step back and assess whether they are succeeding, or simply not know what to do to take their business to the next level.

Mary is for those that have run out of excuses and for whom failure is simply not an option.
Services
Business Consulting
Management Consultants
Organisations-Business and Professional
Promotional Products
Current Offers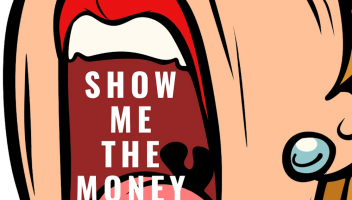 Helping Women make money in biz
I have written a book Show Me the Money, for those Screaming for Profit.

I will help Women understand business from the ground up using strategies and techniques designed to teach and empower you, the business owner. You will complete this program feeling inspired and to tackle obstacles.
FAQ
Why should a customer hire your business over other service professionals?
Mary Philippou is one of the best business strategic minds in the entrepreneurial space today. With her business experience covering over 30 years including raising a family while having a life of balance, dancing and fun. With her knowledge, skills and expertise in sales, communication, people, networks, negotiation, I now turn my attention to helping others achieve financial success in their product based business. She wants to show women how to enjoy family life and claim the freedom that a business should deliver, while making money and for that to stop being a dirty word once and for all. My aim is to make women love SALES, love making MONEY while enjoying the PROFIT and all that brings to life - FREEDOM, LIFESTYLE, and PEACE OF MIND. My books covers the THE NUMBERS, SELLING FROM THE HEART, CREATIVITY, MONEY MINDSET, GOALS , PLANNING , BALANCE and much more. All wrapped around my mantra of PASSION, PEOPLE,PERSEVERANCE, being PROACTIVE and POSITIONING YOURSELF as the Expert in your field of Excellence. Let me Show You the Money, perfect for those SCREAMING for PROFIT, who have run out of excuses, who have run out of time and whom failure is simply not an option.
Customer reviews
Add a review