About
Why Cuba, why us?
This magical island is filled with many treasures waiting to be explored, like the unspoilt, rugged landscape with pristine waters and lush jungles, the warm hospitality of Cuban people, the allure of the 1950's classic cars, the best cocktails in the world, not to mention the live music and amazing dancing.

This tropical oasis boasts beaches people only dream about, with white sand going for miles. Pick the right beach and you're in snorklelers' heaven with the world's most secluded coral reefs around.

If beaches are not your place, you can enjoy the unspoilt natural beauty Cuba had to offer. With 6 biosphere reserves and its unique position in the Caribbean you can see 390 species of birds travelling thru.

Our tours are inspired by the love of Cuba, it's the pristine waters, untouched landscapes, outstanding Cuban hospitality of truly genuine people of this hidden time capsule. Our vision is to bring you an authentic experience and show you the real Cuba.
Services
Adventure Tours & Holidays
Current Offers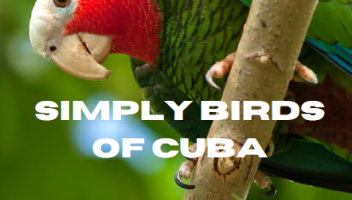 Adventure Tours & Holidays
Simply Birds of Cuba
What you will love about this trip
• Over 100 bird species to be discovered at the Biosphere Reserve of Sierra del Rosario in Pinar del Rio
• Discover the varied ecosystem of wetlands, mangrove forests, coral reefs and underwater canyons along with 203 bird species at Zapata Peninsula
• Reconnect and ground yourself with the beauties of Orchids at the 'Rainbow of Cuba'
• All inclusive tour, all you need to do is turn up and enjoy the sights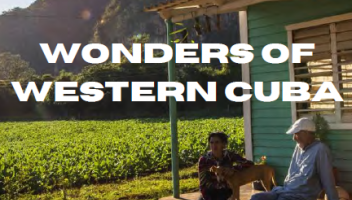 Adventure Tours & Holidays
Wonders of Western Cuba
What you will love about this trip
o Discover the Love story of Cuba in Old Havana
o Learn to roll your own cigar from a Cuba Tobacco Farmer
o Shake that booty to the Latin rhythms of Cuba in Vinales
o Reconnect and ground yourself with the beauties of Orchids at the 'Rainbow of Cuba'
o Discover the hidden gem only Cuban's know about
o Enjoy an iconic Classic Car Ride in Havana with a cocktail in hand
View more
FAQ
What are your customers` most frequently asked questions?
Do I need a visa to travel to Cuba? Yes, you need to obtain a Tourist Card prior to your travel to Cuba. This can be applied for via the Cuban embassy in Canberra. How much spending money do I need to take to Cuba? This really depends on what is already included in your itinerary. Our itineraries include most of your activities, so approx 50USD-100USD spending money a day will be ample. What Currency do I need to take to Cuba? Best is Euro. AUD is not accepted at all. Whilst USD is accepted, there is a 13% surcharge fee on this when you exchange to the local currency that you can only purchase in Cuba. Is Cuba Dangerous? Not at all. There are certain things to watch out for like in all other tourist destinations - like pick pocketing in busy areas, fake tour guides (which is why you should get one before you go), currency scams. But overall the public safety is great in Cuba. Will my phone work in Cuba? Not if you are from Australia.Unfortunately no companies from here provide roaming in Cuba. Is there wifi access in Cuba? Yes, but you need to purchase Wifi Cards and find a Wifi spot to have access.
Is advance booking necessary?
Yes, Cuban Tourism is on the rise and as such accommodation, tours and experiences book out well in advance especially in the high seasons around Christmas and school holidays.
Are there any special offers available to customers on SavvySME?
We provide 5% off our tour prices for any Savvy SME members. Please advise us at time of your booking.
What makes your pricing competitive?
Most tour companies offer budget pricing as they do not include activities and meals with your tours. For your convenience we have included the best daily activities and also allowed some free time for your self-discovery as well as included meals in our tours dependent on your itinerary to make your trip most convenient as such you should have very limited out of pocket experience when you travel with us.
What types of payment methods do you accept?
We take credit card, bank transfer or installment payment options currently.
Be the first to recommend
Add recommendation