About
"Putting the User at the centre of everything we do"

We provide User Experience (UX) Research & Design via our specialist team of in-house Psychologists & HCI experts, Enterprise-scale Web Development specialising in CMS platforms like Drupal & Wordpress, & ongoing 24/7 SLA-backed Support & Optimisation services for your websites.
Current Offers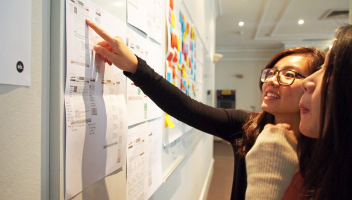 User Experience Design
Customer-centric companies who focus on user experience design deliver superior services, improving revenue, customer loyalty, & market share. Our Psychologists and HCI experts use UX Research and Design techniques with Usability Testing to design exceptional experiences for your customers.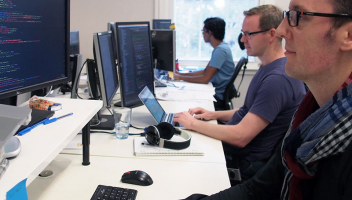 Web & Software Development
We focus on building high performance, resilient & innovative solutions using a range of CMS platforms including Sitecore, Drupal, WordPress, & Umbraco. We specialise in integrating 3rd Party API's to create seamless experiences that delight your customers & maximise your return on investment.
View more
FAQ
Which geographical areas does your business service?
Our Headquarters are located in Sydney, with a satellite office in Adelaide. Due to the nature of our services, we are able to serve clients across Australia and New Zealand.
What is the profile of your ideal customer? e.g. industry, size of business, revenue, number of employees and so on.
We work with any organisation that wants to put people at the centre of their operations - whether those people are consumers, other companies, students, citizens or staff. For experience design projects, typically our clients are medium to large or enterprise organisations across finance, retail, education, government, media and automotive. From a web development perspective, with work with businesses large and small, designing our solutions around your business objectives, target audience and available budget. You can see more of our clients on our website: https://www.sitback.com.au/work/
Why should a customer hire your business over other service professionals?
Three reasons: 1. We are locally based and don't use off-shore resources. This means better communication, more effective project delivery, less wasted time, more timely responses and faster return on your investment. 2. We're experts: Our Software Engineers come from computer science backgrounds and our Experience Design team are made up of Registered Psychologists and Human-Computer Interaction (HCI) specialists. This isn't just front-end UI design masquerading as UX, this is rigorous customer research coupled with deep organisational insight to design solutions that meet the objectives of your business and your customers. 3. We're an award-winning team! Voted in the top 20 Great Places To Work in Australia three years in a row, we are a friendly and knowledgeable team who love what we do - and because we love our jobs and working as part of the Sitback team, it means we deliver exceptional experiences for our clients and their customers!
How do you normally charge for your services?
UX and Web Development: We have a proven engagement model that blends Agile and Waterfall methodologies to achieve the best outcome for our clients. Projects are priced based on feature requirements, timescales, and resource availability. Typical end-to-end builds involve a fixed-price Research and Design and planning phase, followed by ballpark ranges for the subsequent development. As we work through the planning and the cone of uncertainty is reduced, we are able to refine our costs for the development phase. Support & Optimisation: This service is offered under a retained services agreement, where clients commit to a monthly block of hours, usually between 10 and 40 hours for most businesses. Additional discounts are available for annual pre-pay and multi-year agreements. Website Audits: Code Hygiene Audits and WCAG Audits are priced based on the volume of files or screens to be audited. Economies of scale can usually be realised for larger projects, driving the overall cost down.
Are there specific areas of your trade or industry that your business specialises in?
Our services are industry agnostic - the only thing that really matters is your organisation's focus on customer-centricity. We have a broad range of experience across banking, insurance, retail, education, government, media, automotive, not for profits, travel and tourism, and workforce management.
Be the first to recommend
Add recommendation