About
Smart Solutions is a multi-award-winning brand communication, media marketing and content publishing firm based in Melbourne, Australia. Serving the needs of businesses nationally and beyond, we have achieved over $25 Million in Free media space for our clients and projects. Generating international media coverage for diverse businesses, entrepreneurs, speakers and experts has been the core activity for Smart Solutions, however with events, publishing and content creation, social media, digital marketing, media buying and marketing mentoring, the team can assist you with any marketing related matters - regardless at which stage your business is at or who/what your target markets are. Reach out for a Free Orientation call 1800 992 150
Services
Editing and Publishing
Facilitators
Publishers-Book
Speaking and Presenting
Current Offers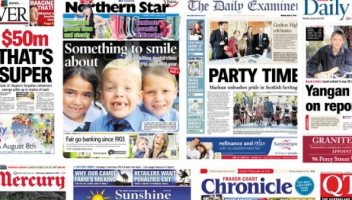 Brand Positioning/Media Coverage
Want to be in the media? Trying to reach your broader target market? Gain credibility for your brand and expertise? PR is definitely it...

We can get your brand into the media, take your key messaging to broader audiences and generate greater reach and organic SEO all at the same time....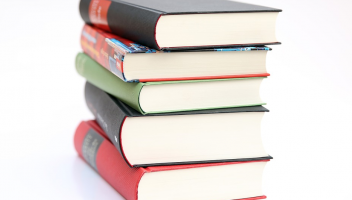 Become an Industry Authority
Nothing elevates your standing, authority and recognition more than becoming an author.
And, while you may think "OMG, I could never write a book' - truth be told - EVERYONE has got a book inside them. And, we specialise in finding it, getting it out and getting it published too.
View more
FAQ
How do you normally charge for your services?
We are like most professional PR providers and charge on a monthly retainer basis. The level of retainer is determined by the amount of time we spend on your PR campaign and the service level you have chosen. We offer Done-for-You PR Services, where we undertake all of the tasks required to generate media and PR outcomes for your business and brand, and you have only got to provide key messages, commentary, high/low res images and details. On rare occasions, we offer a pay-per-outcome service, however it is difficult to cap this to a budget, hence 99.9% of our clients opt for the retain-based remuneration for our services
Why should a customer hire your business over other service professionals?
We are simply the best! No, really I am kidding... Mind you we have won a few awards saying we are the best... What makes us the top choice to work with is that we are not looking for clients, we only want to partner with the right businesses where we see a true alignment of values and outlook; where we feel we can put our full passion, expertise, vision and professional implementation into the campaign - essentially becoming an advocate and supporter of their business. That is when exceptional outcomes get created and what we love doing. So - reach out and book a free call to see if we 'align' in which case you can get corporate level PR services for your business at SME prices. If that does not sound like a good reason why to hire us, then we are probably not the right fit... book a discovery call now - https://app.hubspot.com/meetings/erik78
Which geographical areas does your business service?
We work with clients from right across Australia and internationally - globally really. And, we provide our services to reach not only across the entire Australian media landscape and target audience, but also internationally... after all, we have been doing this for a long time now, so have implemented campaigns for any size business from solo-preneur in the bedroom to multi-nationals and in to the UK, US, NZ, Asia and Europe.
What are your customers` most frequently asked questions?
How much does it cost? And, while a valid question, it is really more about 'what is the value we bring' to your your business... So, if hundreds of thousands of dollars worth of media at no cost* sound like a good way to market your business, then then next questions ought to be, how much do I have to invest to get that... Now, we are talking about the value you can gain from working with us. *at no cost, refers to the media, the outcomes we generate are not paid to the media or are bought, however, there is of course the cost for our services to obtain these media results.
What experience, certificates, and licenses does your business have to qualify for the job?
20 years in the industry 10 years as Smart Solutions PR Multiple award nominations incl AdNews, Telstra Business Award, Business Champion Award, B&T Awards, to name a few Multiple award wins - Ricoh Business Award, Optus MyBusiness Award, Enterprise Awards (Best PR Agency), Business Excellence Awards (Best PR Agency), to name a few. Member of the Industry Advisory Board for RMIT University Melbourne Member for PR & Brand Marketing in Business Authorities, Symphony 7, Victorian Chamber of Commerce, and various other leading expert business organisations.
Customer reviews
Add a review