About
Superology provides specialist self-managed superannuation fund ("SMSF") advisory services. This includes specialist income tax, technical and compliance advice to SMSF trustees, accountants and financial advisers. Often I work in collaboration with the client's accountant, financial adviser and lawyer and find this delivers fantastic outcomes and results. I also advise on SMSF technical and compliance issues and assist trustees to find a solution when things go astray.

Superology Pty Ltd is a registered tax agent.

Superology is - "The art and science of self-managed superannuation"
Services
Family Law
Retirement Planning & Or Advisory Services
Superannuation Fund Advisors
Tax Law
Will and Estate Planning
Current Offers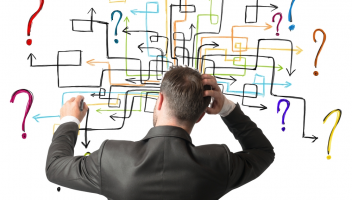 Superannuation Fund Advisors
SMSF Technical Compliance Advice
SMSF compliance rules are complex & can be difficult to navigate alone. Sometimes things go wrong & trustees need advice & assistance to work through solutions to rectify the issue. We assist trustees navigate these issues by diagnosing the problem, & providing advice on strategies and solutions.
FAQ
Are there specific areas of your trade or industry that your business specialises in?
Superology is a specialist self-managed superannuation ("SMSF") consulting practice. Superology Pty Ltd is a registered tax agent providing specialist taxation and SMSF technical and compliance advice. Our sister firm Superology SMSF Advice Pty Ltd is an authorised representative of Sentry Advice Pty Ltd AFSL 227748. Superology SMSF Advice provides important SMSF and superannuation strategic advice including estate planning, pre-retirement planning, pension structuring, contribution strategies, Family Law matters and more.
Why should a customer hire your business over other service professionals?
Firstly, we are not selling any products. Our services are about providing specialist technical and strategic advice We often work in collaboration with our clients existing accountants and/or financial advisers. This ensures the best outcomes for clients. Our clients find this to be a a very positive and beneficial experience. Sometimes we are called in to provide an independent opinion or advice. This commonly arises with Family Law matters or where compliance issues are a concern.
Which geographical areas does your business service?
We are located in the Perth metropolitan area. However we have assisted clients in various locations around Australia. For most matters we can arrange to meet with you via video and/or phone meetings. For large, complex matters we can arrange face to face meetings in your location when required.
What experience, certificates, and licenses does your business have to qualify for the job?
Director Tracey Scotchbrook is an accredited SMSF Specialist Adviser with the SMSF Association, CPA and Chartered Accountant, and a Chartered Tax Adviser with the Tax Institute. Tracey has over 15 years experience working with SMSFs. Tracey has a Bachelor of Business (Accounting), Masters in Taxation and a Graduate Diploma in Financial Planning. Superology Pty Ltd is a registered Tax Agent Superology SMSF Advice Pty Ltd and Tracey Scotchbrook are authorised representatives of Sentry Advice Pty Ltd AFSL 227748.
How do you normally charge for your services?
Where possible we prefer to work on an agreed fee basis. After our initial consultation, we will provide you with our engagement terms and details of our fees and any other associated costs. Those fees are agreed with you up front and before we commence any work. That way there are no nasty surprises. For some complex matters we may charge on an hourly basis which may include the payment of a deposit.
Be the first to recommend
Add recommendation