About
Sydney Business Web is a company in Sydney New South Wales. The company provides online marketing services to local business and specializes in 'Online Business Engineering' - taking your online business step by step from goal definition to profit. This means supplying business expertise, fast, conversion focused websites, search engine optimization and social media + advertising as required.
We are driven by the customers' need for a specified return on investment, or ROI. We can of course just supply you with a website and/or SEO but we know that without an online business plan, you are likely to spend a lot more money than you make online.
Keith Rowley, our founder and customer strategy manager is an MBA qualified manager with international business experience; he also spent many years as a development and design engineer across several industries. The other business partner, Hettie Rowley, is an award-winning artist who makes sure that we turn out visually appealing products.
Current Offers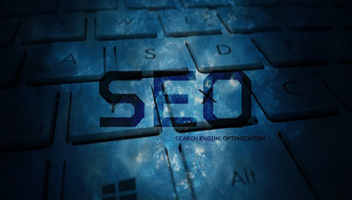 Search Engine Optimisation (SEO)
Search Engine optimization - SEO
Get your website seen and get more customers with a specially designed SEO program from Sydney Business Web. Please note that a serious SEO program is made up of many elements which we can provide separately although we do not advise this. How much you invest determines the pace of progress. Having said that, we will always advise you on what's best for your business - and that isn't always a large program.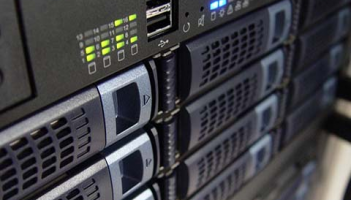 Website Hosting - Premium, Fast, Clean
It's no use having a fast website on slow hosting or hosting that's in a 'bad neighborhood. We can fix that. When you host with us, we also provide a minimum maintenance and upgrade program inclusive.
View more
FAQ
Why should a customer hire your business over other service professionals?
Because we know that your online presence is only a tool to grow your business - not an end in itself. we combine real-world business experience with technology to give you more than a website or SEO or social media - we deliver business growth you can measure.
Which geographical areas does your business service?
Sydney and New South Wales mainly but we have accepted work nation-wide as long as the customer is happy with using Zoom rather than face to face meetings,
What experience, certificates, and licenses does your business have to qualify for the job?
Our CEO has an MBA and honors degree in Engineering and has led international companies. We also have a large international team with wide and deep technology qualifications. Our graphics designer is also an award winning artist. We are supported by international franchise company pinpoint Local.
Are there specific areas of your trade or industry that your business specialises in?
Yes - Online business. Our goal is to get you up and running and profitable online as quickly as possible. Our MBA qualified CEO understands business and focuses on customer strategy. We are also expert web developers and really competent at making conversion focused websites fast! We have vast SEO experience and we are also proven professional technologists and engineers. We have an award winning artist and graphics designer on our staff.
How do you normally charge for your services?
We ask for 50% up front for websites and full payment in advance for adverts, monthly SEO services and hosting. We quote for each project and so not have fixed prices.
What makes your pricing competitive?
Value - pure value with measured ROI.
Are there any special offers available to customers on SavvySME?
Occasionally we will make an offer exclusively on SavvySME - watch out for them because they are time limited. In general though, everything we do is tailored uniquely for each customer, so a generic discount is really hard to define unless the work is for a bona fide charity - then we simply offer a large discount after calculating the cost of the work to be done.
How is your business insured and what guarantees do you provide your customers?
We are a normally insured business with current policies. Our work always carries a 90 day defect guarantee and after that, support contracts are available. We guarantee our professionalism, our promise to treat each and every customer with respect and always to apply ourselves in the customers' best interests. We are qualified, experienced professionals in our fields holding multiple degrees, affidavits and awards.
What are your customers` most frequently asked questions?
(Smile) - the most common question is 'how much?'! And of course, we can only answer that when we know what is required. We understand why the question is asked. We also understand that if a customer asks 'how much' for an eCommerce store, then we need to make sure we understand what he/she has in mind. So we always answer - "spend a little time with us on the phone, and we'll have a detailed quotation for you within a day". However, we also provide some guidelines - in this case it's circa $3000 including the first 20 products, assuming that you have all the product photos, texts and prices. We then also provide advise on the best way to get customers to your store.
What is the profile of your ideal customer? e.g. industry, size of business, revenue, number of employees and so on.
We like to work with people, not just companies, people who are strongly driven to success online and who are prepared both to talk and to listen. We will work with startups and help people on their entrepreneurial journey, providing not just websites and SEO etc but gentle guidance. We also like to work with companies with up to around 50 employees. We have some special products for tradesmen (link exchanges and listings on a specialized site), and have also worked with charities.
Do you offer bulk bill options?
Yes. We negotiate every contract and reduce our margins as a proportion of the total work where we can.
Is an appointment necessary?
No - just call or email us and we'll respond and at least set an appointment for you if we can't accommodate you immediately.
Do you offer after-hours services?
As far as we can. Obviously, we prefer not to be called in the middle of the night - we are a small, family owned business. However, if we can, we will take your call at any time.
What types of payment methods do you accept?
EFT
How does warranty claim work?
We offer a 90 day warranty against defect on all of our work. Please note that this is not a 'design change' warranty.
Do you offer any interest free or credit options?
We can offer payment plans, unique for each business.
Customer reviews
Add a review