About
I've been in business for myself for over 23 years and in that time I have owned, bought and sold many successful businesses.

I've owned Bricks n Mortar businesses, MLM businesses, Service Businesses, Retail Businesses and Online Businesses.

In my 23 years, I've ridden the ups and downs, had my successes, and a few "feedback moments" along the way too.

I'm also A Mum to two beautiful children, A Wife, and I love all things music.

I created the Tall Poppies Rising Movement, because I'd spent years and years searching for the answers to build up my self worth, self confidence, self esteem and self belief.

See, even though I'd been pretty successful in business… I wasn't successful in my mind and I was not happy.

When I discovered NLP, my life was completely transformed. I no longer had negative emotions such as Anger, Sadness, Fear, Hurt and Guilt… and this freed me to live the life I always deserved and dreamed.
Current Offers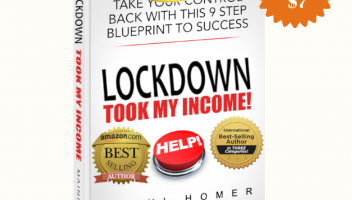 Lockdown Took My Income
A 9 Step Blueprint to help you take your power back. If you've recently lost your job, your business or your income, and you'd like to create something new, this book is for you. It gives you a step by step guide on how to create a business or income stream from scratch. www.lockdowntookmyincome.com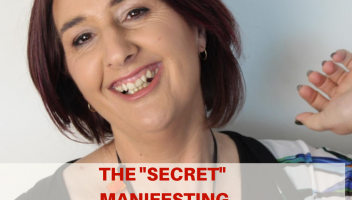 30 Day Money & Abundance Course
A 30 Day Video Challenge that will take you from the scarcity mindset to an abundant mindset. This covers all areas that need to be addressed, so you can start manifesting the life you've dreamed of. Get started here.
https://www.tallpoppiesrising.com/money-mindset-30-day-challenge
View more
FAQ
Why should a customer hire your business over other service professionals?
You'll be working with a professional who has been in business for over 23 years. Not only that, I am a #1 International Best Selling Author in three categories and three countries. I have come through much adversity in my life including many types of abuse and have now reached true abundance. I've also built successful businesses, despite the fact that I've had no self confidence, self esteem or self belief, and now that I have my mindset strong and can help others do the same, you'll be working with a complete powerhouse. I'm fast becoming an international motivator, speaking for television and radio shows across the globe.
Are there specific areas of your trade or industry that your business specialises in?
We specialise in Mindset Training. Helping you become the best version of yourself. We do this through NLP techniques, retraining your mind to think like a complete success. This involves removing negative emotions such as Anger, Sadness, Fear, Hurt and Guilt and limiting beliefs such as "I am not good enough" and "I am not worthy". So many people FAIL in business these days due to a lack of self belief and confidence. Work with us, and we'll not only turn you into a powerhouse.. we'll then help steer and guide you and your business to complete success.
What experience, certificates, and licenses does your business have to qualify for the job?
We are all highly trained Master NLP Practitioners with a proven track record. I am also a seasoned business owner having been in business for over 23 years. I have much experience to share.
How do you normally charge for your services?
We have resources starting from as little as $7. Even our $7 option is changing lives across the globe.
Is an appointment necessary?
For some of our services yes, however we have training courses starting from as little as $97 that you can start immediately, with no appointment necessary.
Do you offer after-hours services?
Our service is available 24/7
What is your refund and exchange policy?
Your happiness is our priority. If for any reason something does not meet your needs or expectations, then a full refund will be offered.
Which geographical areas does your business service?
We are an International Training Company servicing the world.
Recommendation
(
0
)
Add

recommendation