About
The Speakers Practice programs guide Service Professionals from uncomfortable with marketing and selling to CONFIDENT - with a strong understanding of how to build their client base to be fully booked and beyond. We do this by using a powerful marketing system - BookYourselfSolid® and a life changing presentation skills program the SpeakersTrainingCamp®. The Speakers Practice helps Service Professionals to get more clients, increase your visibility and help you promote your business.
Recommendation
(
0
)
Add

recommendation
Articles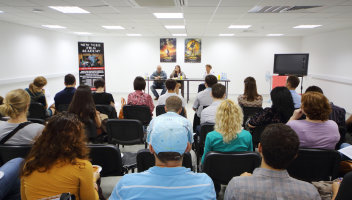 Popular Q&A
There is an international not-for-profti organisation for entrepreneurs - TIE International. This organisation is normally run by investors and "angels" - these are the types of people who are on the committee to run the TIE...
Hi there!Yes, this is the challenge that many businesses face. My input here is to consider the following:1. Who is your Target market and where do they hang out on social media? For examples, professionals may be in LinkedIn and Facebook, 30s and...