About
Providing business clients Australia wide with a full set of comprehensive IT services. We have a range of distributors Australia wide with strong sales for hardware, software and Licensing including financing options for large company hardware and software deployments. Our range of services include Full support of your end point devices, through to all your infrastructure, data and communication needs. We include provisioning Internet and VOIP solutions based in Australia with our Telco partnerships. We provide clients with a fully outsourced IT department with comprehensive help-desk services and management of your staff support needs and continual infrastructure maintenance and support. Our services can be provided on a Pay as you go or Fixed monthly with month to month contracts or 1 - 3 year contracts. We service all industry, and have a large presence in Legal, Financial and Accounting business support.
Solutions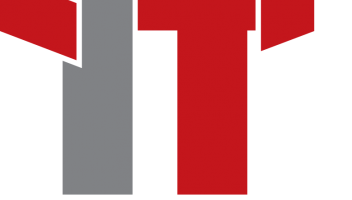 Telephone Systems & Equipment
Internet Data and VOIP Solutions
Provisioning Data and VoIP solutions and having them designed to your business needs is something that all businesses seem to have difficulty with. There is a lot to understand about Data and VoIP and we assist by being your point of contact and professional service provider.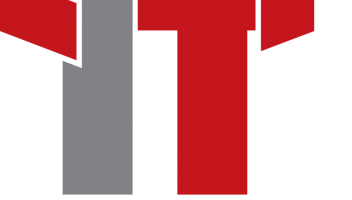 Hardware Solutions
As we have a range of distributor partnerships we can provide your business with many options for your next purchase from direct sales to financing full system upgrades. We can work with you on one off purchases or complete roll-outs of new hardware/software.
View more
FAQ
What is the profile of your ideal customer? e.g. industry, size of business, revenue, number of employees and so on.
Our ideal customer is a business of 5+ staff. Ideally we work in the Legal and Financial services industry however a majority of our clients are in wholesale, manufacturing and secondary education. We are understand not every business has the revenue to focus on technology so we work with clients to find innovative solutions to get them over these hurdles with rental plans
How do you normally charge for your services?
We charge monthly for our managed services for the most part, the support services we charge for start from basic management of client computers focusing on security and compliance through to full managed services including all support at a monthly fixed rate.
Are there specific areas of your trade or industry that your business specialises in?
Legal and Financial. We have many clients in these areas, we have found over the years that cyber security particularly in the financial sectors is of a huge risk and with our partnerships in cyber security technology and 20+ years experience we have helped these industries combat and remove the threats.
Why should a customer hire your business over other service professionals?
We focus on customer relationships. We do not just put a business into a box and say this is your service, and oh by the way it is going to cost you a fortune to get more out of us. Our focus is to assist businesses with growth working out ways to reduce the cost of technology or find ways to rent or pay off technology through our access to financial assistance.
What are the most popular brands that you carry?
With access to all the main technology distributors in Australia, we can almost get any brand of technology to our clients. There is no limit to this.
How does warranty claim work?
With all the equipment we sell to clients we only provide equipment covered under manufactured warranty. It is important to us that when a client has a failure with equipment we can take ownership contact the vendor and ensure the device is fully serviced. Our warranty that we provide is through the vendor but our minimum is that all desktops and laptops are under next business day onsite warranty cover. This ensures you do not have staff that cannot work.
Do you offer after-hours services?
We we provide after hours support, however we do provide adjusted rates for these after hours support needs.
Which geographical areas does your business service?
Technically we can service all areas with our remote management tools. We focus mostly in Australia for the requirements of staff needs, we do however provide hardware/software purchasing and delivery Australia Wide.
Recommendation
(
0
)
Add

recommendation
Popular Q&A
Use something like our http://www.itsystemsol.com.au/index.php/msp/endpoint-security which will prevent problems happening at all levels, virus, firewall and application control.
Hi Steven, Found a few quick resources that could be a start. http://socialmediatoday.com/ralphpaglia/141903/social-media-employee-policy-examples-over-100-companies-and-organizations This is an example blogging policy from same site...
Not in Brisbane, but think this is a great question that should be posted around to get people together from other states too.