Latest Updates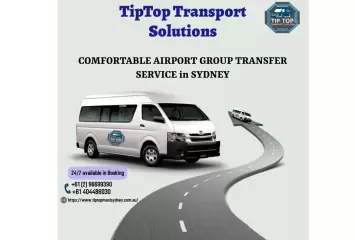 ?>
maxi taxi Sydney | maxi cab services
Tiptop Maxi Sydney is the most dependable and easily accessible maxi/taxi Sydney service provider. We let you avail our best maxi va...
About
Tiptop transport services will provide maxi cab services everywhere in the Sydney location. Book 2–11-Seater Maxi Cab for airport transfer services in Sydney. Trust and time are the most significant parts of any transport system. Book our maxi cab services from your doorstep will pick up by time.

Do you need to get to work, school, or gathering people at the airport? You could allow everybody to make their own specific manner, yet it can be stressful and complicated. There is consistently an opportunity that somebody will get lost, simply leave too late. It's considerably more advantageous to have everybody arrive on schedule and together.

Tiptop Transport solutions give a full scope of Sydney Airport transfer maxi cab or minibus transport services to take the hassle out of getting to the airport.
Book our maxi cab service from your doorstep to arrive at Sydney domestic or international airport at a scheduled time. We value you and your time.