About
TLS Marketing Solutions
We are a full service, data driven marketing agency, providing our clients with the marketing strategy, assets and execution required to thrive. With the latest in content marketing, social media, SEO, Google AdWords, eDM, SMS and direct mail marketing we provide impactful results. Whether you're planning to launch a product, break into a new market, increase sales, attract new clients or enhance brand awareness, our team of creatives and analysts can design an approach to meet your objectives and grow your presence.
Current Offers
Marketing Consultancy
As marketing consultants, we're committed to the success of your marketing campaigns and opportunities. With a passion for what we do, we keep you informed on our collective plans, goals, achievements, and areas for improvement with your account.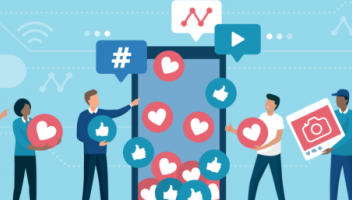 Digital & Social media Marketing
Digital and social media marketing continues to take on expanded importance in the marketing landscape. SEO, Google Adwords, content and social media are the cornerstone of our digital marketing services.
View more
FAQ
Why should a customer hire your business over other service professionals?
We have over 10 years of remote sales and marketing experience. If your business is looking to change its current business model to become more flexible in the current economy and climate, TLS Marketing are already 100% ahead of any other agency in our ideas, productivity, online advertising and remote funnel management. Our team have a combined experience of over 50 years of marketing and industry knowledge. We understand what to do, when to do it, and how it should be done, can make quick out-of-the-box suggestions that will drive more business to your door and website. Setup a FREE 30min consultation with one of our Senior Marketing Consultants today. Tell us what you need, and we will show you the way to survive and be productive in the current ever changing environment.
Which geographical areas does your business service?
TLS Marketing services clients from all over Australia, from small Sole Traders to Large Enterprise. We manage fast moving consumer goods campaigns, online sales funnels, and more for a wide variety of clients across a large number of industries.
Is an appointment necessary?
For us to best understand your needs so we can offer you our very best advice, we do require a FREE 30 min consultation so you can brief us on your current situation and the results you want to achieve at no expense.
What experience, certificates, and licenses does your business have to qualify for the job?
At TLS Marketing, all of our Marketing & Digital Consultants are degree qualified in their stream, from Marketing & Promotion, to Media Buying & Advertising, Digital Media, Website Development, SEO & SEM, Graphic Design, Event Management and more. All of our services are provided in-house. We do not outsource to contractors. You are provided with an Account Manager as your central point of contact, and we allow you to directly speak with the consultants who will be doing the work on your campaigns, so you get a clear understanding of the campaign setup, management, execution and results.
What makes your pricing competitive?
TLS Marketing consultants first started working remotely in 2015. We chose to do this to keep our overheads and campaign costs down so we could pass on these savings to our clients. If you are looking for the most amount of marketing for your buck, then TLS is a fully qualified team of Marketing Consultants that can create a campaign to fit your budget.
Customer reviews
Add a review